Donna Summer Dies At 63.
(ThyBlackMan.com) On May 17th the world lost another iconic performer from the music industry. According to The Associated Press Summer died of cancer Thursday morning in Naples, Florida. Her family released a statement saying they "are at peace celebrating her extraordinary life and her continued legacy." Donna Summer passed at the age of 63 after fighting her battle with cancer.
Donna Summer was born LaDonna Adrian Gaines, December 31, 1948 in Boston, Massachusetts to parents Andrew and Mary Gaines and was one of seven children.
As of today she recorded a total of 17 albums, including a number of compilations. She was a five time Grammy winner at the time of her death she was working on an upcoming album. In the 1970s Donna Summer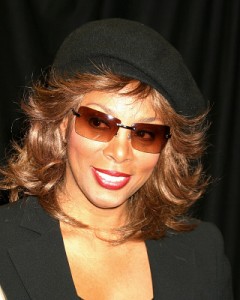 became   known as The Queen of Disco.  Summer gave us hits such as "Last Dance," "Hot Stuff" and "Bad Girls."  She was also the first female artist to have back-to-back multi double platinum albums.
Summer's entertainment background is an interesting one.  Moving to New York after high school with a band called Crow that later separated; she performed in a production of Hair which took her to Munich. After finishing her run with Hair, Donna Summer went on to sing background for the 1970s trio Three Dog Night. She later on signed a deal with the European label Groovy Records and recorded her first album Lady of the Night in 1974. This album was released only in Europe.  While aboard singing and performing Donna also learned German fluently.
In 1978 Donna Summer appeared in the film "Thank God It's Friday," which won the best original song Oscar for "Last Dance." Summer also appeared in the television sitcom "Family Matters," playing Steve Urkel's Aunt Oona in a reoccurring role.
Unknown to some Donna Summer was also an avid and talented painter of abstract art. In 2010, she told Atlantic City Weekly that she sold her first painting for $38,000 and thought, "I may want to stop singing now." Summer estimated she had sold close to a million dollars of worth of artwork. Her artwork has been shown at the Parkwest Gallery and can be found online.
In regards to her artwork Donna stated, "I paint people from the inside out… from what I see in people… that's why my paintings are abstract and not well defined… because who can truly know the heart of another person?"
Donna Summer is survived by her husband, musician Bruce Sudano, her three daughters and four grandchildren.
Staff Writer; Eleanie Campbell
Also connect via Facebook;
ThePU
.