How To Break the Cycle of Feeling Guilty about What You're not.
(ThyBlackMan.com) No matter what you do, you'll never be happy if you're trying to be something you are not. We all are different and those who feel guilty about it are not living life in their own way. It's like you are sitting in a car, but letting someone else drive it. Remember, you are not made to look like everyone else, neither is anyone. But still, most of us struggle to be different or want to be like another person. Do you know how it could affect you? It will continue to make you feel guilty and discouraged, and then begins the cycle of self-loathing. You will feel that way because you're punishing yourself for not being what you're not.
Throughout all of our experiences with life, we have made a list of the best ways to live a guilt-free life and enjoy being who you really are:
Figure out who you are
Figuring out who you are is tough and the best description of yourself may not come quickly or easily. You may have to think what you feel about yourself. This is tough and challenging but it's necessary in order to really understand who you really are. While nobody can say that they know everything about themselves, asking some questions to self and genuinely answering them can completely change the guilt that limits one's ability to see their real self.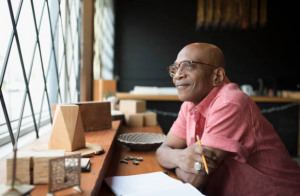 Revisit your dreams and aspirations
We are too busy getting things done that we put our dreams and aspirations aside. Things that are meaningful to you, things that you find yourself truly passionate about, and things that make you genuinely happy are worth considering. Start focusing on something else than your guilt. Create new goals, the realistic ones, and try to achieve them. Think about something positive which can help you grow as an individual. Stop dwelling on what you're not or what you haven't become, focus on what you can do to feel better.
Face your fears
As you start looking at your fears, really look at them. Most of the time, fears are our own creations that result from the worst-case scenarios that we make in our imaginations. Those situations have no ground in reality and they are neither real nor true. Once you realize what's driving the guilt, it's time to pay more attention to the voices in your head – the ones saying – "you should have done that" or "you should have become this" and so on. That loop must come to an end now.
Find signals in guilt
Sometimes, the things you're guilty about are the signals that push you to do better or become a better person. Be very careful when you use guilt as motivation. The things you haven't accomplished don't have to make you feel like you're not good enough. There's always a room for getting better, the key is to feel satisfied. If you're lacking knowledge in a particular area of interest, go for it and gain it. Guilt can be a fuel to remind you of your hidden talents and capabilities, just use it wisely without hurting your self-esteem.
Stop sacrificing your needs
You can't help people if you are not ready to help yourself first. When you notice that your own life is becoming a mess just because you are trying to help other people, it's time to break the cycle of guilt and focus on self-care. People don't realize that they can control very less than what they think. Your energy is in a limited amount, so use it wisely.
You can never control what other people think, do, or how their life becomes. Not feeling satisfied with who you are and what you have will only make you tired. Do not try to handle everything when the wheel is in someone else's hand. Believe in yourself, things will work out.
Staff Writer; Corey Shaw
Have any Tech Tips? News? Hit up our Tech Guru at; CoreyS@ThyBlackMan.com