How VPN Improves Online Security & How to Set Up?
(ThyBlackMan.com) Using VPN provides you many benefits, the most important of them being online security and privacy. When you surf online or use the internet for working or other purposes, your personal information and computer system are at risk of attacks from hackers, viruses, and a wide range of other threats. Besides, government agencies can also snoop on your online activities. Your personal information, financial data, and password can be at threat at all times. Using a VPN can help in protecting your identity, information, and computer system from potential attacks.
Find out how using a VPN can help improve your online security and how to set up a virtual private network.
Use Public Wi-Fi Without Any Worries
Every time you come across a public Wi-Fi network, it can be tempting to connect with it. If you are using a VPN, there is no need to worry about your laptop or smartphone being vulnerable. One of the vpn features is to help you avoid threats like keyloggers that may be installed on your system, capturing all your keystrokes.
Secured Transactions
It is always recommended to carry out financial transactions such as online purchase and banking on private networks. However, if you are using VPN, you can carry out online transactions from any network without any worries. At the same time, you can also send and receive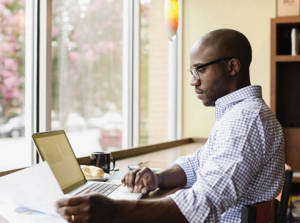 emails with sensitive data.
Without a VPN, you will have to be careful about entering any kind of personal information when visiting a website.
How VPN Protects Your Online Privacy?
When you use a VPN, you will be using a proxy that makes server requests on your behalf. One of the features of privacy-based VPNs is to encrypt your connection to the proxy. This means that no one can snoop into your traffic. No one can determine the type of messages you are sending or receiving with the VPN server.
A VPN server makes online requests on your behalf. When you visit a website, even your ISP will not be able to know about it. Usually, the request is made through your ISP, making it possible for them to log the site. Using a VPN will mean that encrypted data is sent to the VPN provider. Your ISP will not be able to read your message because it is encrypted.
How to Set Up a VPN?
If you are using a Windows based system, you can use the following steps to set up a virtual private network:
Create a your VPN profile by filling out your details
Click on Windows button and open Settings
Open Network & Internet and then VPN
Choose the option Add a VPN connection
Choose 'Windows' as your VPN provider
Provide a name to your VPN against Connection name
Enter details like Server Name/Address, VPN Type, and Sign-In Type
Make sure to create a User Name and Password for additional security
Click on 'save' and it's done
You can connect to the VPN using the following steps:
Open Settings
Open Network & Internet and then VPN
Click on the name of the VPN you set up
Choose the 'connect' option and enter your password
If you want to save time, you should use a VPN application with advanced security and privacy features to surf the internet safely. It will also prevent the need to go through the long process of setting up your VPN in Windows.
Staff Writer; Paul Ford