Boster Biological Technology Continues to Grow Expertise.
(ThyBlackMan.com) The early detection of illnesses and diseases is a key to treating it successfully. Boster Biotech Technology is a biotech company that aims to help life science and biological researchers with their lab researches. 
Boster is a biotech company commercializing high sensitivity, high specificity ELISA kits, and antibodies. Established in 1993, the company has formulated more than 10,000 antibodies and over 1,000 ELISA kits. Boster takes pride in its product, which has already been cited in more than 23,000 publications. The company is recognized as the "Fastest Growing Antibody Company" by CiteAB.com. Today, they are also trusted by hundred thousands of life science and biological researchers from around the world. 
The mission of the company is that every Boster antibodies and ELISA kits are ensured to meet the specifications on the datasheet. What's more, they strive to investigate any concerns about the quality of their products carefully. In fact, if a client will encounter a concern with their Boster antibody or ELISA kit, their technical support team will respond immediately along with bespoke advice within 24 hours. 
Formulating High Quality Boster ELISA Kits
One of the products offered by Boster Biological Technology is their Picokine ELISA kits. These kits are supported by their proprietary coating as well as blocking technology, accomplishing program level sensitivity, and less background.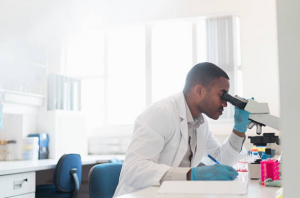 Their ELISA kits are 100% validated from cell culture supernatants to blood plasma, against biologically relevant matrices. That ensures excellent outcomes for any applications. Their team of specialists carefully tests and documents the intra and inter-assay variabilities for every batch of kits they produce. This guarantees quality, reproducible outcomes. Each of their validation images is published on their website. 
Superior Antibodies Products
The biotech company is proud of the great measures they perform to guarantee antibody quality and to present its customers with detailed data upfront. Their antibodies are carefully validated with the help of IHC and WB against a panel of more than 250 tissues as well as un-transfected cell lines. This guarantee high affinity and crystal-clear IHC stains.
Boster makes sure they validate all their antibodies in quantitatively by testing them on known quantities of recombinant proteins. Thus, clients can understand what to expect. Similar to their ELISA kits, each of their antibodies is published on their official website. Clients can easily get in touch with their friendly and courteous team if they wish to request a comprehensive write-up of the process of their validation. 
Remarkable Assistance to Customers 
As one of the leading biotech companies in the country, Boster only wants the best for their customers. That's why they ensure their technical resources are always free to access and can be download at the convenience of their customers. The support staff is always available 24/7, and they take pride in their great standard of quality. In fact, they always share their validation data so everyone can receive better information without too much hassle. 
Working with Healthcare Experts
Collaborating along with healthcare experts is vital to Boster. It allows them to accomplish real-world data they need to present treatment options, which enhance the research of their clients. Research organizations and healthcare professionals collaborate with Boster to explore new medicines and evaluate how they work. 
Advice and input from experienced and trusted health care specialists are crucial to advancing development and research. This helps Boster better understand the requirements of healthcare patients and providers. Further, the biotech company also interacts with experienced healthcare specialists to inform their peers regarding health cases and impact promotional information about their medicines.
A Broad Spectrum of Services
Today, Boster presents a hybridoma generation service to produce custom monoclonal antibodies. The expertise of the biotech company in antibody-antigen liquid phase reactions and ELISA kits enables them to screen for clones fitted for ELISA as end application.
Not all are aware but the company is only one of the few firms, which ensures downstream application development for its monoclonal antibody services. Therefore, not simply Boster offers a monoclonal antibody reacting with the immunogen on a plastic plate. Their service falls safe guarantee extends to its client's application when the end application is within the company's expertise to test for. 
Rigorous Code of Conduct
Every staff at Boster Biology Technology must follow the policies of the company on business conduct. The company assesses its Code of Business ethics yearly to guarantee every employee meets or exceeds the changing legal standards.
Their policies on business conduct are checked yearly to make sure they meet or surpass the changing societal and legal standards expectations. 
Dedication to Global Health
The company's purpose is 100% clear: innovations that transform consumer's lives. Against a complicated health environment, Boster unleashes the power of their assets – from their antibodies to ELISA kits to their financial investments and the expertise of their colleagues – to help solidify health systems and enhance access to quality healthcare services for people across the globe. Along with their partners, Boster aims to unleash sustainable and transformative solutions through their investments and programs to accomplish a better world for everybody. 
Boster is the #1 Reliable Partner in Life Science Research 
With 26 years of combined experience in the medical device sector, Boster concentrates on presenting its customers in the global market with timely customer service, dependable supply, and products with superb performance. They flourish on innovation, competition and quick allocation for customer requirements. 
The company emphasizes on the sale of reagents as well as related products for medical, laboratory, scientific and pharmaceutical research use. They are dedicated to development and research to bring customers top-notch quality products by delivering specific, dependable, and quick outcomes vital to any research.
With a comprehensive experience working along with research organizations and firms across the continent, Boster presents significant value in the services and products they offer. They do their very best to bridge the gap between academics and industry and welcome every opportunity in partnership to advance scientific research. 
Their company is based on the concept that customer service and quality products are of the utmost importance. They aim to establish lasting relationships with both new and current customers. They presently concentrate on the development and production of antibodies and superb ELISA kits for research use, and a broad spectrum of other products and services.
Staff Writer; Larry Ford