How to Get Quick Cash for the Things You Want.
(ThyBlackMan.com) At least once a year, there seems to be something come along that you just need to have. But, life isn't always easy, and often cash is tight. Sometimes the grind of working, but not earning much money can get tiresome and let's be honest, we all buy a lot of things to make life feel better.
From those new threads to that pounding car sound system that turns heads, most of these things are not really needed. Yet we buy them, as the point is that these things make us smile. They give us a 'feel good factor' that makes life more enjoyable.
The problem is money. It's always about money, and almost always about how to get more money. Fortunately, there are actually plenty of legal ways that you can raise extra funds fast for the things you want. Here we look at our top 8.
How to Get Money Fast
Sell Stuff – This seems obvious, but it is surprising how often people that are struggling won't think to sell off the things they don't use or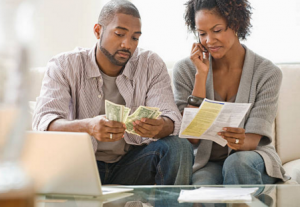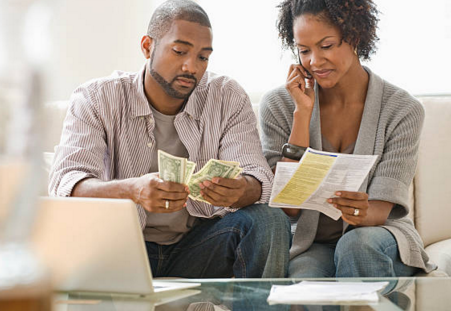 don't like anymore. Search your house, car, and garage for anything that isn't needed. Then put it online and tell friends/family that you are having a clear-out. One man's trash is another man's treasure, so you could raise cash quickly and make someone happy at the same time.
Pawn Valuables – Sometimes you might only need funds for a short period. When this happens and you have something of value, you can often pawn it for a temporary loan. This is a quick way to get funds, just don't pawn anything that you couldn't live without … just in case the repayment doesn't go to plan.
Take a PayDay Loan – These are only really to be considered in cash flow emergencies, when maybe you've overspent and suddenly need to pay an important bill. They are a fast way to get money, but be sure to check the terms and interest rates. Never use these for long-term loans. Interest rates from some providings run into hundreds or even thousands of percent per year, especially if you don't repay the loan as planned.
Take a Normal Loan – Depending on your credit rating, you may be able to borrow money from a bank or other lending establishment. Approval is often quite fast, but is not normally instant. If your credit is bad, or you want to increase your chances of approval, then a car title loan can help to get money quickly, but using your vehicle as security.
Sell Bodily Fluids – Blood and sperm are always in demand. If you are in good health, you could find that donating these brings rewards. Depending on the area, some private companies and even government bodies will give donors cash benefits. Even eggs can be sold in some areas, so the girls can earn a little extra too. However, there are screening processes and this is not an 'instant' cash result.
Freelance – Freelancing can not only provide extra funds quickly, it can become your day job if you are good at what you do, and in demand. There are many options, but some of the most popular are providing online services (such as SEO, graphic design, content etc.) and driving for companies such as Grab or Uber. There are other options, and lots of freelancer marketplaces, so look around and pick what suits your skillset.
Offer Chores Around the Neighbourhood – Car washing, cutting grass, dog walking are all ways to earn more money. Simply think of the things people hate to do, and offer to do them. Tasks as simple as ironing might be boring and unwanted, but can be profitable when you need extra money!
Rent a Room – This sometimes isn't instant, but it is a good way to get extra money. There are online services such as AirBnB that can help you rent out a spare room (or property if you have one). Students also often need cheap accommodation, especially those coming from overseas.
So, there you have it, our top 8 ways to get cash fairly quickly and instantly. Not all are instant, but they are all real and realistic ways to bring in extra funds when you need them. These techniques are far more likely to pay out than any lottery ticket or card games.
What would you spend the extra money on?
Staff Writer; Brian Johnson