Expand Your Space: 5 House Addition Ideas for More Room.
(ThyBlackMan.com) If you want to stay in your current home but need more room, there are plenty of solutions. Learn five house addition ideas that will add more space.
You've gone through the process of buying a house, you're all moved in, and you've been settled for a while now.
But, there's still something bothering you:
You need more space.
Luckily, you don't have to relocate in order to get more. There are a handful of things you can do in your current home to add extra space.
Not sure where to start? Don't worry, we got you covered.
Let's take a look at five house addition ideas.
1. Enclose Your Porch
By enclosing your porch (either front, back, or both), you're effectively adding new living space to your home without going through the complications that are usually involved in adding a room.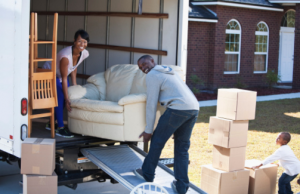 While it still requires time (and money) to put up a roof and walls around a patio, it's a quick way to obtain the space you need. If your porch already has a roof, then you need even fewer resources.
2. Add a Second Floor
If you have the cash lying around, adding a second floor can nearly double the square footage of your home. You can use this area for extra bedrooms, bathrooms, or another type of space (like an office or studio).
It's important, though, that you have an experienced contractor survey your home and see if your house's foundation can handle the addition. 
3. Add a Space Above Your Garage
Don't want to add a whole second floor? Consider adding space above your garage instead. 
This is an especially good solution for those who don't have much room to work with around their house. It's also cheaper than building laterally and adding a separate room because your garage already provides a stable foundation.
4. Build an Accessory Dwelling Unit (ADU)
Sometimes, attachments to your home aren't an option. But, and ADU can fulfill your need for more space without being directly adjacent to your house.
This can serve perfectly as a guest house or space for a friend or family member to live. They're often used as living space for elderly parents who need to be taken care of by their family.
For grown children who may need to move back home for a period of time, Stanley Acton from Acton ADU (https://actonadu.com/) says that an ADU is a good option that can give them independence. 
5. Dormers Are an Option, Too
If you need extra space that doesn't necessarily have to be part of your main home, dormers are a solid choice.
Not only will they provide an additional storage area for your attic, but they also create the illusion that your home is larger than it actually is. This will come into play if you ever decide to sell your home in the future. 
Finding House Addition Ideas That Work For You Can Seem Difficult
But it doesn't have to be.
With the above house addition ideas in mind, you'll be well on your way to getting all the space that you and your family needs.
Want to learn more about how you can put your money to good use? Make sure to check out the financial section of our blog!
Staff Writer; William Love