Beyond Video Games: 6 Active Games to Play This Summer.
(ThyBlackMan.com) Video games are fun – there's no denying that. It's easy to get lost in a game and find that an evening (or longer) has passed. They stimulate your problem solving abilities, your critical thinking, preparedness and, of course, your hand-eye coordination. The one they don't stimulate, however, is your body.
That's why it's good to supplement video games with active games, games that force you to head outside, in a new environment, and get your blood pumping. This is easier said than done in the winter (although there are a slew of great indoor games, some of which are listed below), but in the summer it's easy to be both entertained and exercised.
Below, you find six active games that rival their video counterparts. Some of these games were developed in the last decade, while some have been around for centuries. But they're all exhilarating, and they're all perfectly suited for the summer.
Axe Throwing
The newest of the games listed here, this sport got its start only recently, when a group of friends summering at a cottage in Canada had the brilliant idea to game-ify the simple act of throwing an axe at a tree. They became the Backyard Axe Throwing League and now have multiple locations across North America. Nowadays when you walk into an axe throwing facility, you won't see any trees – instead you'll find rows of wooden targets, not unlike dartboards, where you can square off against friends to see who has the dominant aim.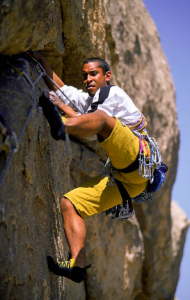 Bocce
A favorite of Italian grandpas and garden parties everywhere, bocce is a game that transcends category, a game so simple and yet so mesmerizing that literally anyone can enjoy it. The premise is almost ridiculously simple: you throw a ball at another ball. Then repeat. Of course, there is a great deal of skill involved, and it takes time to master the art of bocce, but you'll have so much fun learning you won't even notice the hours you've put in. In that way, this ancient game is a lot like a modern video game.
Dance Arcades
While technically still a video game, dance arcades are an active example of the medium. Popularized by DDR (Dance Dance Revolution) years ago, these types of games can still be found at most well-stocked arcades, and are certainly worth seeking out. Not only do they combine kinaesthetic skill with timing and rhythm, but they are also a fun way of getting your daily exercise. Once you get over the "silly factor", dance arcade games are tremendously entertaining.
Rock Climbing
As long as humans have had hands that grip, we've been climbing rocks, whether to escape predators or explore new lands. Only relatively recently, however, has the activity become recreational. It might not be a "game" in the conventional sense, but when you're rock climbing you do feel a sense of competition, even if it's with yourself. Get in touch with your early human side this summer by scaling some rocks either at an indoor facility or through an outdoor rock-climbing outfit. Just don't attempt it alone outdoors – at least not without years of practice and safety training.
Dodgeball
Paintball's goofy cousin? Volleyball's irreverent uncle? A water balloon fight with air? However you want to look at it, dodgeball is a totally unique sport. It has everything you want from an active game: it's competitive, strategic, fun and, admittedly, pretty cathartic. Plus, just like axe throwing and bocce, dodgeball is a great excuse to be social. If you want a leg up on friends, this WikiHow article on dodgeball strategy is a good place to start.
Laser Tag
This might be the ultimate example of an active sport that mimics a video game, since laser tag feels an awful lot like you're in a real, first-person shooter game. And sure, it's gimmicky, and very 90s, but it has a distinct throwback charm. Laser Tag places dropped like flies a few years back (owing to a big decline in demand, in part spurred by the rise in popularity of e-sports), but it's still possible to find holdouts.
Video games are great. But if you want to be more active this summer, and capitalize on either the good weather or the free schedules of your friends, try one of these six active games as well. They may not have the same Twitch following as certain video games (ahem, electronic sports), but they are every bit as engrossing.
Staff Writer; Bobby Carter