Baldur's Gate 3 Gameplay, Features, Release Date and Everything Else.
(ThyBlackMan.com) Baldur's Gate 3 is coming from Larian Studios for Google Stadia and PC. After nearly twenty years of absence, Baldur's Gate series is back and here you'll find everything you need to know about the game, all in one place.
Baldur's Gate 3 Gameplay
All the details about Baldur's Gate 3 gameplay shared at E3 Stage or in interviews point to a more ambitious game. When asked about the game's story and gameplay systems, Swen Vincke, the founder of Larian Studios said they had plenty of ideas for their games like Original Sin 2, but since that game is already stuffed with new ideas, so what they planned for their next game is coming to Baldur's Gate 3.
More specifically, Vincke said that the story of Baldur's Gate 3 will not directly continue the events from the previous game. That story was closed, he said. Now with a new game, players will be in the city of Baldur's Gate and will witness the aftereffects of the events took place in the world since Dungeons & Dragons Edition 3.5. Baldur's Gate 3's story takes place right after the events of Baldur's Gate: Descent Into Avernus, a new campaign due for release in September.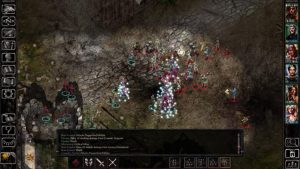 Gameplay Features
Not a good amount of gameplay information is available at this time, but expect to see "new systems" in the game. Larian confirmed that it is adding a bunch of new systems to the game. Without giving any specific details, the studio chief said: one should look into the Dungeons and Dragons 5th edition rulebook to get an idea of what to expect. There are numerous systems from which the developer will pick some. Studio head Vincke said that Baldur's Gate 3 will feature those systems.
The campaign Baldur's Gate: Descent Into Avernus could give us a clue of what lies ahead. The developer said that those who will play the campaign will realize how BG3 is connected to Descent Into Avernus. But at the same time, he promised that it's not a prerequisite as the newcomers will also be able to understand the game and its story. However, new players will miss the history part of the story.
Baldur's Gate 3 Release Date
While there's no official release date confirmed for the next Baldur's Gate game at the time, it won't arrive this year. Google will launch its Stadia platform in November, which means its global adoption will continue to spread in 2020 and 2021. As the campaign release is scheduled for September, a 2020 release makes complete sense.
One of the best things about Google Stadia is that players can send links to their friends and other players that allow them to join the game from anywhere and on any device. In a game like Baldur's Gate 3 that lets players create and recruit other characters (companions), link sharing will be useful.
Baldur's Gate 3 will be available for Stadia and PC. There's no official word about the game's arrival on PlayStation 4, Xbox One, or Nintendo Switch. However, the developer has confirmed that the studio doesn't want to make the game exclusive to Stadia. According to Larian, developers strongly believe in the power of Stadia, but exclusivity isn't something the studio is considering for Baldur's Gate 3 release.
The original Baldur's Gate game was released in 1998. It was a turning point for the action RPGs on PC. The game is considered to be one of the most influential games of the late 90s. Wizards and Larian are closely working together on the upcoming game which is heavily based on Dungeons and Dragons' lore.
Baldur's Gate 3 has been in development for more than two years. Larian Studios approached RPG game development company Wizards of the Coast in late 2016 for the development of the game but the proposal wasn't accepted until Wizards saw the studio's work. Later Wizards approached Larian to see if they were still interested in making the game. According to Larian, developing this game is a challenge considering the huge fan following that puts more pressure on the development team.
Staff Writer; Corey Shaw
Have any Tech Tips? News? Hit up our Tech Guru at; CoreyS@ThyBlackMan.com