Nintendo Sees Future in Streaming, Hints at New Nintendo Switch Release.
(ThyBlackMan.com) New Nintendo Switch release could possibly be right around the corner. Several reports suggest that Nintendo is planning a hardware refresh for its two-year-old hybrid console Switch. When asked about the launch of a Nintendo Switch Mini or any other hardware in the Switch portfolio, Nintendo executives said the company is constantly working on new hardware and software, but commenting on this would spoil the surprise.
Nintendo believes in the potential of video game streaming services but doesn't expect it to kill consoles. In a shareholders meeting, the company's executives said that cloud gaming will definitely grow and could become stronger than what it is today, but not all the games will be available on the cloud. The technology will be widespread and we will see more means of game delivery, said Nintendo executives.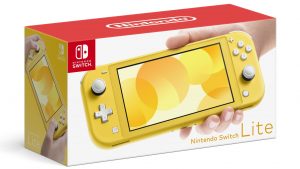 The company is keeping an eye on how game streaming could change things in the future, but it also strongly believes that widespread use of streaming won't put consoles in danger zone. Of course, the market is still hot for new hardware releases. Both Microsoft and Sony are working on their new console hardware as much as they are focusing on streaming services.
Sales of the Nintendo Switch have been going well for Nintendo since its March 2017 release, but to maintain the momentum, a new Nintendo Switch console release is needed. People familiar with Nintendo's plans say that the company will release a new version of Switch in 2019. However, Nintendo made it clear that it is not in a position to reveal anything about the console in the interests of the company's shareholders.
Reports also suggest that Nintendo is currently working on not just one but two Nintendo Switch versions. One is said to be a high-end version of the existing console, while the other would be a small, non-detachable, basic model which will be officially called Nintendo Switch Mini. The high-end device, which is often referred to as Nintendo Switch 2, will feature a better display with higher resolution and performance upgrade.
We expect the new Nintendo Switch release this year. And even some of the reliable sources in the industry have also confirmed this. According to WSJ, the new Switch models are already in production. If it's true, the release of new Nintendo Switch models in 2019 makes sense. In 2016, Nintendo missed the holiday season and many analysts suggested that the company would have done better in terms of sales if the console had arrived at that time.
The holiday 2019 would be the right time for Nintendo to unveil its two new consoles as many good games are slated for release at that time. That said, the Switch library is already big enough to satisfy specific content-related needs of new buyers. Also, it will be a safe bet for Nintendo because, in 2020, it will have to face two challengers in the console market – Sony's PlayStation 5 and Microsoft's Project Scarlett.
The new Nintendo Switch, like its predecessor, will bring handheld and home console experience. Users will be able to play games at home or on the go, with friends or solo as well. When hooked to a TV set, the console will allow users to play the game on a big screen, and with multiplayer support, you can connect more than one Switch consoles to play with friends and family. Some of these features will be missing in the new Nintendo Switch Mini.
Recently, a leaked Switch Mini console case design appeared online giving us a glimpse of how the new hardware will look like. The new Nintendo Switch Mini will feature a bigger screen with undetachable Joy-Con controllers. The best thing about this design idea is that the new display will be brighter and it will be more energy-efficient.
Nintendo is experimenting with its highly successful console in different areas like virtual reality and game subscription service. Keeping these activities in mind, the company has pretty solid reasons to plan a new Nintendo Switch release soon.
Staff Writer; Corey Shaw
Have any Tech Tips? News? Hit up our Tech Guru at; CoreyS@ThyBlackMan.com