6 Surprisingly Simple Steps To Consider While Purchasing RTO Training Resources.
(ThyBlackMan.com)
Introduction
Did you know that your RTO is as valid as your training resources? Using low-quality training materials can put you in jeopardy such as failing at auditing as well as expensive audit rectification. You are also at risk of losing RTO registration. To succeed and evade all these misfortunes, you need to buy quality training resources. Here are some surprisingly simple steps to follow when hunting for top-notch training resources
Get a validated sample for a whole unit
Do not be misled by publishers and developers who showcase a few examples on their website. They are in the market; thus, they must put their best foot forward. An individual ought to know that what they display doesn't display every qualification. Be sure to look for a particular unit from the requirement which you intend to purchase. Take your time to avoid making a judgemental error. Various sites, including TotalVET Training Resources Australia, offer a chance to choose among an extensive range of qualifications.
Assessment tool sample has to validated
To save yourself from loss of registration or suspension, you need to be diligent. Before dipping into your pockets to spend a dime, confirm the training as well as assessment tools. You have to know that whatever comes cheap is always expensive in the long run. Inadequate training resources are expensive re-development as well as ASQA rectification, which will cost you very dearly.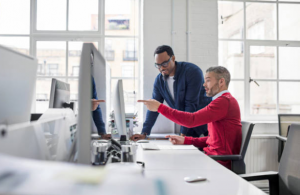 Complete set of mapping documents
Another easy step to consider is checking the mapping documents. It goes a long way in ensuring you evade costly auditing. All training tools should possess a whole set of mapping documents. It saves one when the auditors, as well as compliance individuals, are paying a visit during auditing.
Learners' resource should meet training requirements
You need materials that will demonstrate you are implementing the training requirement. What are your students getting out after the training period is over? Does it offer learners practical knowledge? Do not buy materials that have no actual activity within them. It will become time wasting as well as costly.
Current, correct as well as comprehensive documents
While purchasing RTO training resources, you need to choose the right publishers as well as developers. They should be in a position to work with your subject matter and ensure they provide up to date materials.
They should offer a comprehensive training material set which uses various instruction methods. Quality training materials include formative assessing tasks, learners' guide, period plans, as well as assessing workbooks, among others.
Correct license
Another crucial as well as a simple step is choosing top quality training materials, is picking one with the proper permit. There are two licenses available for training resources. They include pay per student or an unlimited license. You may be tempted to go for the unrestricted grant but ensure you factor in the issue of cost. This step is to assist you in establishing what type of license will work best for you.
You need to know the number of learners you will be training then choose accordingly. In a situation where you shall have many people enrolling, you can select an unlimited license.
Conclusion
The decision to buy quality training resources goes a long way in ensuring you are in line with compliance. Your RTO also becomes reputable. Contacting institutions such as TotalVET Training Resources Australia is a way to ensure you get the quality training resource that you require.
Staff Writer; Fred Love