Debt Consolidation Loans: The Benefits and Risks.
(ThyBlackMan.com) A lot of people find life difficult enough to deal with even when their finances are in good order. When debt starts adding up, it has the potential of affecting a person's quality of life.
Undeniably, some people have this knack for getting themselves too far into debt without a realistic plan on how to handle that debt. Sometimes, they end up facing a financial crisis that creates stress and unhappiness. Fortunately, there are lenders that are willing to offer solutions to the people who really want to get themselves back on track financially.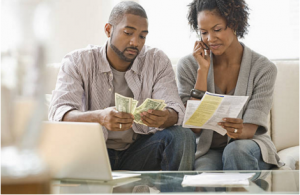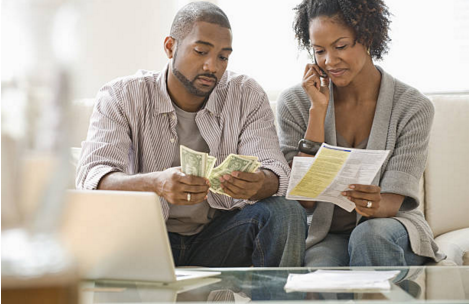 One such solution is called debt consolidation. Here's how it works. If a potential borrower is holding unsecured debt across several/many credit cards and personal unsecured loans, they can apply with lenders to have all that unsecured debt rolled into one loan. While the debt consolidation loan does nothing to eliminate the debt, it does offer certain benefits that can make the borrower's life a bit more palatable. The point of said loans is getting debt relief. According to www.debtconsolidationloans.uk.com/debt-consolidation/government-debt-consolidation-loans-and-how-they-work.html, there are government sponsored debt consolidation loans available for qualified individuals. These loans afford borrowers the opportunity to make arranged payments directly to the court system while receiving protection and relief from creditors during the process.
The Benefits of a Debt Consolidation Loan
If a debtor is looking for a realistic form of debt relief, a debt consolidation loan offers potential. If the prospective borrower meets a lender's borrowing requirements, they could benefit in the following ways:
Combine several payments into one, reducing bookkeeping responsibilities

Possibility of securing a lower aggregate interest rate, which would lower borrowing costs

Lower monthly payments because the aggregate minimum principal payment is smaller

Opportunity to extend due dates out on personal unsecured debt, more time to pay

Opportunity to improve credit score by getting back on track with a regular payment schedule

Opportunity to stave off potential bankruptcy proceedings
The Negatives Related to a Debt Consolidation Loan
Very little good comes with a catch or negative side. The same is true of a debt consolidation loan. There are some potential negatives a borrower might have to deal with if they decide to pursue such a loan. The potential negatives include:
A potentially higher aggregate interest rate if the borrower's credit score is particularly low

Loss of property – some debt consolidation lenders require collateral as security if the borrower's credit rating is too low

Replaces credit cards debt, which might tempt the borrower to pursue another credit card and ultimately incur more debt

There will be a short-term hit to the credit score until a better payment history accumulates
The best way to deal with a debt issue is to remain calm and look for possible solutions. If your credit score is no worse than fair, it's quite possible you would qualify for a debt consolidation loan. If your goal is to really get yourself out of debt and remove stress from your life, this is an option worth considering. It's not the be all and end all of solutions, but it's one that has helped a lot of debtors reclaim financial stability.                                                                            
Staff Writer; Doug Carter