Top 5 Email Marketing Tips for Bloggers.
(ThyBlackMan.com) Whether you are just a new blogger or have been blogging for years already, we know that one secret for you to get more subscribers and readers is through email marketing. While you can expand your audience through other kinds of marketing tactics, email marketing is one of the most powerful asset a blogger can have because it gives you a direct connection to your readers which can make your blog traffic grow.
Build and update your email list.
The first thing you have to do is to build an email list. With that you need to choose a good software if you want to automate your email marketing. You may also collect emails through social media and directly on your blog by adding a subscribe button on it.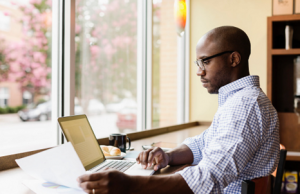 If you prefer a more filtered email list, you may aim to know your target audience first. It is also essential to update your email list, especially if you're doing a manual email marketing campaign.
Create an irresistible email template.
With tons of emails an individual receive everyday, it is possible that your email will not be noticed. In order for it to stand out among the rest, you need to create an inviting email template which consists of:
A clickable subject line. The first thing that is being seen in an inbox is the subject line. You wouldn't want your email to automatically be moved to trash without being read, right? Avoid using the words "newsletter" and "updates" since these lines in emails are usually the one being left unnoticed.
A personalized address. Nobody wants to receive an email addressed to "whom it may concern". We all want to read emails that are addressed to us unless it includes promos and discounts from our favorite restaurant. Make sure to mention the name of the person and make it a personalized email. This will also keep your emails away from the spam folder.
An appropriate call-to-action. This is especially true if you are targeting business people as they do not spend a lot of time reading emails. You don't have to include a lot of personal stories on your email. Tell them directly your purpose and give a clear call-to-action of what you would want them to do after reading it.
Offer incentives for subscribers
People are more interested on what they can get from clicking the weekly subscriptions. If you are a music blogger, you may make them feel special by letting them be the first to know about your newly-composed songs or upcoming gigs. If you are into food blogging, you may share your special recipes exclusive for your subscribers.
Make your email mobile-friendly
Due to the growth of technology, many people use their mobile phones to do their daily tasks – that includes accessing their emails. A mobile-friendly email would bring a deeper connection to your target audience as you will be able to tell them your message directly at their convenience.
Write interesting and valuable content
You may have reached out thousands of people through your email list but it will be useless if eventually half of them will unsubscribe. To keep your audience growing, you must be consistent in writing interesting and valuable content. Write like a human so that people can relate. No one will find your blog interesting if your writing voice sounds like a robot. Curate content about trending topics and write something that interests you as well.
Growing a blog and email list shouldn't be a burden for you. This must be something that both you and your readers will benefit.
Staff Writer; Richard Love