Instagram May Be Losing Its Feed of Perfect Images.
(ThyBlackMan.com) Over the weekend I came across several posts about an article that's floating around about teenagers and influencers who are teenagers are returning back the roots of Instagram, and not posting those perfect images or making their pages cohesive to their brand if they are influencers.
As a writer and vivid content creator on the 'gram, I'm pro and con to this ideology.  I'm pro this idea because, girl, it takes a lot of work and money to capture those perfect images and to curate content in the same color schemes to make your feed stand out.  As a creative, I totally understand that the pressures to be perfect is strenuous on anyone, especially teenagers who deal with bullying and have problems trying to find their own paths in society.  So to avoid another teenager committing suicide because of their imperfections that can't be posted on social media or the need to compete in a world of influencers, I'd proudly go back to the old ways of just posting crappy photos on Instagram.
I'm against this idea because of the doors of opportunities that creating "perfect images" has done for my career as a writer than ever before.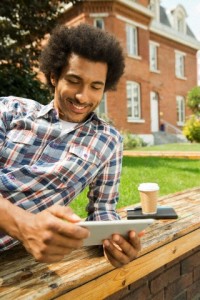 People are drawn to images.  So the better your images are, the more people will trust you and eventually buy whatever you're selling, come over to your website or pay you to create campaigns for their brand or business.  A lot of influencers great images pay their rent, mortgage, school tuition, health insurance, daycare, etc., so I'm all for having multiple streams of income especially if you can do it in a creative or artistic way.  I'm with the teenagers but let's face it, social media marketing is a big deal now and creating great images on your Instagram is probably the best thing you can do when you're starting out or trying to evolve in your business.
Celebrities, elected officials and key stakeholders can post any kind of content and they can get millions of likes.  The difference between them and us are that the world knows them, only our following know us.  Instagram and other social media platforms users gravitate towards what looks attractive and perfect images win every time.
What qualifies as a perfect image?  Any high quality photo that is basically staged for perfection.  These images are usually shot and edited by a photography or edited via some software, app or features from your phone.  These images are not blurry, dark and usually not selfies that we over-killed awhile back.  Again, teenagers are on to something by producing more content that is natural to the viewer but for practical and business purposes, brands and business will always need "perfect images" to market their products or services.
Think about mainstream brands like Target, Apple or Whole Foods.  Would you be prompted to buy their products if the newspaper ad or image on their feed was dark and grainy?  Nope, you wouldn't!  You wouldn't trust their brand.  The psychology of marketing tells us that you have to build trust with people in order for them to buy something from you.  Usually you hear consumers say things like, "I saw this sweater online while I was shopping at……" …..The key words here are "I saw…"  so this tells you the importance of having high quality aka perfect images to capture an audience or following and then easily convert them to paying customers.
No matter what you decide to do as you create your images, people love you not your colored theme timeline so don't be pressured into creating and producing only perfect images.  Good quality images are highly recommended in the meantime.
Staff Writer; Felicia T. Simpson
One may also connect with this sister online over at; FTSimpson.com.