Top Tips On Moving To NOLA.
(ThyBlackMan.com) So, you want to play professional sports here in these great United States of America? I'd first like to ask you why? Is it because you want to make a lot of money? Because if that's the case you can find a lot of other ways to make a whole Lotta money without the hard ache and pain and frustration that comes with playing at the highest level. Or do you have a supreme love for the game that can never be shut off not even when the TV goes black and your eyes close. Are you dreaming of your moment When your number is called in the pivotal game seven or the Super Bowl, and the clock winds down and the future is in your hands?
I too, as A young athletes growing up in the inner city of San Francisco California dreamt of living a millionaire's life and the national basketball Association. Early on from the ages of nine to probably 14 I had some great success I'm sure like a mini young athletes growing up in the 80s and 90s who put in the hard work and had some natural ability. But in 1997 things changed as I went to high school and realize that they were so many great basketball players just in my school let alone in our conference and around the city and state. Dreams quickly turned to reality and I begin to focus on other passions which included writing and recording music where I found great success, great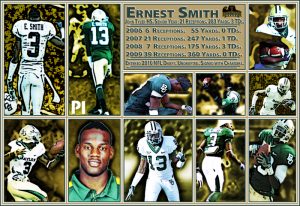 finances, and freedom without any bodily injury. However professional sports and the passion I have for it never left me. I coached basketball for nearly 12 seasons at the high school level and followed many levels of sports football and basketball more specifically from high school through the pros. I have had the pleasure of growing up with, knowing, and meeting many professional athletes throughout my life including Randy Moss, Jason Kidd and my lesser known next door neighbor growing up, Donald Strickland. Recently, I asked a good friend and former colleague Ernest Smith what he thinks (knows) it takes to make it TO professional sports as an athlete. Below are some of his keys.
1. You will loose to win. "Once I became a professional athlete I realized that sometimes you will loose friends, family, relationships." Are you ready to give up close and intimate relationships to make your dreams become a reality? Something to really dig deep on before jumping into the league of profess.
2. You don't owe. "Talking with one of my friends recently who is still in the league he reiterated this feeling. At the end of the day you're just a human."
3. Say NO. Simple enough. I recently uploaded a YouTube video on this exact subject. (https://m.youtube.com/watch?v=eBzEmoTsvF0&t=8s) Saying NO can be powerful and freeing.
4. Praise GOD. "First off, my #1 step to success in any field will be giving praise to GOD. Keeping the man above FIRST before any weight room activities, any on the field drills, practices or games."
5. Defeat the mind. "Defeating my mind was important. The human mind is so powerful that it can literally break or make all that there is roaming around up there. So once you can control your mind, you have won 60% of the race."
6. Remain tired. "Studying. Not going out to that big party. Mimicking the moves of the veterans. It's all about the commitment, being dedicated to the main goal which was being as elite as possible. "
After climbing through the ranks in a talented New Orleans sports arena and attending high school up until Hurricane Katrina, Ernest Smith played wide receiver for the Baylor Bears in Texas and signed as a free agent to the NFL's San Diego Chargers in 2010. Though his professional career was short, his perseverance, talent, and understanding of long term success in and off the field is noteworthy to say the least.
Staff Writer; Charles Foster Jolivette
This talented young man can also be found over at; The California Creole and also Charles Patreon Page.