With Apple TV Channels You Will Pay Less for Your Favorite Channels.
(ThyBlackMan.com) The new service called Apple TV Channels is just another masterstroke from Apple. If that sounds exaggerated, consider the fact that Apple has adopted a different strategy for its premium video-on-demand service. Unlike the App Store revenue model in which Apple takes 15% to 30% of the subscription revenue, the Apple TV Channels service is based on a different type of agreement with its partners.
Apple did not reveal pricing details during the Apple Special Event 2019, but the company will likely charge $9.99 for each channel package like HBO, Starz, and Showtime. Apple will keep the price below the standard price that people pay for these channels. Apple has partnered with dozens of channel operators including Epix, Starz, CBS All Access, Cinemax, and Comedy Central and the good thing is Apple will set the price for these channels.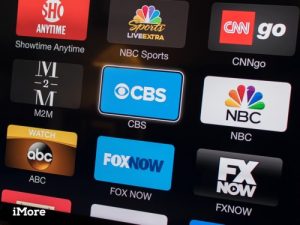 Apple announced a new video streaming service Apple TV Plus in March. The subscription-based service will contain Apple's original TV shows and documentaries and it will also sell subscriptions for competing services through the Apple TV app. Apple will host video content for more than 26 partner channels. The subscription will be sold by Apple itself and channel providers will serve the channel for subscribers. Apple can now freely sell subscription in the form of channel packages.
Having channels under control can help the company attract more consumers to its Apple TV app. The limited period offers could also become a part of the launch program. The control over pricing will also help Apple sell more subscriptions for its newly introduced Apple TV+ service. In any way, it's the consumer who's going to get benefits from Apple's new partnership deals.
Apple can use its new strategy to directly connect with its audience. Apple will gain more control over the user-generated data which will result in creating more tailored experiences for its users. Cord-cutters are already praising Apple's strategy as Apple has decided to host and serve the content directly from its servers.
Some people may argue that Apple is aggressively trying to create more original content to compete with other streaming services like Netflix or Disney, but the fact is Apple is not in a hurry to reach that level. Apple's main focus at this point will be increasing its user base. With more than 1.4 billion users worldwide, Apple is aiming to convert more people into subscribers.
One thing Apple wants to do first is helping channels sell subscriptions through its platform. The company won't aggressively push its own content, but it will use the original content as a customer retention tool. Nobody, not even Apple knows how people will respond to its exclusive content when the service arrives later this year. So, the company will less likely put its entire streaming business model at risk by relying completely on exclusives.
Apple will sell its own content, but in the beginning, it needs to work on creating a large network of users who are ready to accept a one-stop solution for all their media consumption needs. And that's what Apple is creating with the Apple TV+. The absence of Netflix on Apple's platform will certainly be criticized by many people, but Apple will be having an edge over its competitors.
Apple's new business model is full of opportunities. In the streaming space, content and user engagement are the keys to success. Apple knows that producing more exclusive content needs time, and at this point, the company doesn't have enough data on how its own content sells. So, a measured approach will be to focus on two important steps – signing new partnership deals and attracting new subscribers by providing their favorite channels at a much lower price than major competitors.
In the beginning, Apple could see a less profit from this move, but in the long run, it will enjoy great profit by combining its services and producing more original content. It won't be tough for a company like Apple which can afford to experiment a bit more.
Staff Writer; Corey Shaw
Have any Tech Tips? News? Hit up our Tech Guru at; CoreyS@ThyBlackMan.com