Here's our iOS 13 Wishlist With iPhone 2019 Predictions.
(ThyBlackMan.com) Apple's iOS 13 can do so much more. With iOS 12, Apple solved many pain points, especially with the features like group chat, screen time and improvements in notifications, maps, and performance. The mobile operating system is Apple's strength and with iOS 13, the company can take its iPhones and iPads to the next level.
The latest range of iPhones and iPads have the best-performing hardware including camera, AR capabilities, sensors, and software support. Apple can do incredible things with these devices by enhancing the hardware power through iOS 13. The new range of iPhones is capable of handling new AR applications very well and now when Apple has lifted certain restrictions from third-party apps, these devices can continue to dominate the smartphone market.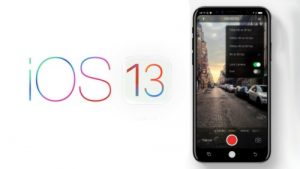 On the iPad side, there's only one thing that is missing – a powerful operating system. Apple has been marketing iPad as a PC replacement since 2010 and we have been hearing the same marketing messages since then. The iPad product range has highly capable devices in terms of hardware power, but the only thing that's hurting Apple's goal is the operating system which is not very user-friendly on iPad.
As a tablet, iPads are excellent, but as a PC replacement, they lack features and feel too restrictive. Keeping all that in mind, here we present our iOS 13 wishlist and some predictions for the new iPhones coming in 2019.
Siri needs a solid update
Siri is still behind Google Assistant and Alexa because, for most of the things you don't get an answer, on Siri, it gives you web results instead. Siri needs some solid updates so that it can respond quickly, recognize voice commands properly, and can also answer questions accurately rather than directing people to search engine result pages. With that said, Siri should also feature some games and new skills, but first of all, Apple should focus on the basic features and improvements Siri needs.
Non-disruptive indicators
Apple takes pride in its user experience design and artistic capabilities, but there are certain things that still remain unnoticed. The biggest pain point is the volume indicator. Whenever it appears on screen, it feels like we are still living in 2010. People use volume button many times in a day, so the ugly indicator sitting in the middle of the screen can be replaced with a better alternative like a simple progress bar.
Improve the keyboard layout
Apple has solved many keyboard-related problems in iOS 12, but the keyboard layout is still not as smooth as it should be. We hope that it will be improved with the release of iOS 13. Switching between keyboards on iOS feels like a chore. People who use multiple keyboards and also the emoji keyboard, switching between keyboards becomes a time-consuming task especially when you're using the same in a single chat window.
Dark Mode
The one thing iOS 13 should have is the dark mode. Dark mode is necessary for smartphone users and people don't want to rely on third-party applications if the same feature can be made available by default. Dark mode not only helps protect eyes, but it also saves battery. Google has proved the same by demonstrating how mobile apps in dark colors drain less battery. The difference may not be noticeable on backlit LCD screens, but it will definitely help users save more power on OLED display phones such as iPhone X, XS, and XS Max.
A little more freedom
People who use both Android and iOS devices understand how different these two operating systems feel sometimes. With iOS, you can basically access only what you're given. You can download third-party applications from the store but you can't set them as a default app. It's good that Apple devices are more secure and you'll find less crap on the app store when compared with Android, but there should be a way to change the basic things like home screen layout. We hope that Apple will at least allow users to access more settings and personalization options.
Staff Writer; Corey Shaw
Have any Tech Tips? News? Hit up our Tech Guru at; CoreyS@ThyBlackMan.com