Silver as an Investment: Ways to Invest and Why.
(ThyBlackMan.com) As an investment, silver is considered a good hedge against the decline of the U.S dollar. The inflation affects the value of currencies, while royal metals such as gold and silver are in constant demand that they only rise in value. Silver prices are solely driven by supply and demand in the market. Investing in silver, rather than gold, can be a kind of a gamble due to the fluctuation in prices. In any investment you intend to venture in, it is important to proceed with caution.
If you are considering investing in silver, this article will guide through the various options as well as the ins and outs you should know about.

Physical Silver
If you are interested in metals, silver has the advantage of being cheaper than most, especially gold. You start by checking the silver price to have an idea about the amount of money you can put in. Silver is also more volatile than the royal metal, gold and due to the price swings, it can be some kind of a risk to invest in physical silver. Purchasing it in bullion is the most popular way to invest in silver as it guarantees simplicity and flexibility. The control over when to buy and when to sell can be relieving and it spares you the stress that comes with putting your money in one basket.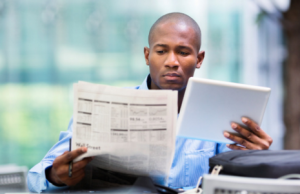 Silver ETFs
The exchange-traded fund is a way of investing in silver that is much like stocks, bonds, or commodities. ETFs, unlike futures, depends solely on the performance of silver prices. Before considering ETFs, you need to have a full grasp on the basic characteristics, you need to do your research to study strategies. The fees and commissions for trading ETFs depend on the broker you went for. If we disregarded the risk and all the effort needed for investing this way in silver, the main con that comes with exchanging fund for stocks is the fact that ETFs don't give you a literal possession of silver.
Silver Stocks
Purchasing shares is another way of investing in silver. The stock prices rise proportionally with silver prices. But the rise in value for silver bullion equals a skyrocket change in mining stocks. The risk in the process of mining silver stocks can be intimidating to consider investing in. You can overcome these risks by owning baskets of stocks. The pro in investing in stocks, futures, or assets is the guarantee of hedging against inflation.  
Silver is cheap to buy, which means that it is a safer haven when it comes to investments. But this can also be an issue as it doesn't bring that much profit if you don't know how to handle it well. However, if you have a small capital, silver is the best investment you can go for. It will bring you enough profit to invest in something more profitable that can meet your expectations in terms of the growth of your wealth. All you need is to be careful and knowledgeable before you proceed with that investment.
Staff Writer; Doug Washington