Relationships Are A Business (or So I've Been Told).
(ThyBlackMan.com) In high school, a teacher once told the students in our class that marriage was like a business. Off the bat there was some push back.
It's worth noting that this teacher was filling in for another teacher and that I can't even remember how we got that discussion. As a matter of fact, this wasn't even his wheelhouse from an education standpoint but there it was.
This was the early 2000s and in our late teens we absorbed the values of our parents before eventually deciding on our own what as applicable and what should be left to their generation. It's something all generations do.
That statement stuck with me for years. This teacher taught no economics classes but was up-to-date on business. The way he broke it down saw the bulk of the class turned against him and roasting ensued—as it is wont to do.
Relationships Are A Joint Venture
On the surface, he explained that people are CEOs and your life is your business. That second part is something many of us have heard forever. "Whatever you do is your business." This has never stopped people from being nosy and sharing your business like they were Bloomberg or CNBC but it's still your business.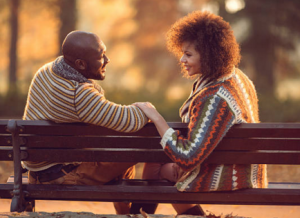 You can engage on a project together—dating—and that joint venture might be low-risk in nature. Sure, to some degree there is a significant investment—time, effort, and literal money—but as long as the terms of the agreement are understood, that relationship can vary in scope.
It could be the launching of a new streaming service—being in a mutual relationship where you're invested in each other—or something like selling Big League Chew in local gas stations—associates with benefits. The teacher in question used the nearby Wavaho as an example.
Needless to say, that gas station/market was never the definition of "business leader" even on that street.
Marriage: Merger or Acquisition
Here we go, marriage. When he got to marriage—roughly 45 minutes into his lecture—he went into how this was serious business. Most of us in the class agreed but there was a mixed idea of what that institution was. See, some were defining it as the wedding be central to marriage. A smaller group did this weird thing of making them interchangeable.
This was a senior class. I wasn't there for those shenanigans.
The wedding's the ceremony. Pomp and circumstance. In keeping with his lecture, the wedding's a press conference and your guests are the press pool. The marriage itself was the big deal. Depending on how both parties came into the marriage there could be a merger or an acquisition.
Now, this guy was really going into this. If one partner comes in significantly weaker than the other can't really pull their 50-percent, it's an acquisition. "Weaker" wasn't defined here but if you've been in relationships or even group projects, you have probably run into that one person who isn't pulling their weight. The effort isn't there entirely or at all.
The Outlook
He closed out with the legal trappings of marriage and the business nature of them—which made more sense. I saw what he was getting at even if it seemed like he was trying to eat up time. What he left out was all of the emotional elements that go into relationships. Love, trust, jealousy, belief, wants and needs.
Almost sixteen years later and I still think about what he said. As I said, some of it stuck but a lot of it wasn't applicable since every relationship is different, the rules are different, and the people involved are different. As a matter of fact, it did less in shaping my outlook on relationships and made me wonder what had to have happened to a person for them to reach that outlook.
I mean, if you're going to go on about some life-defining advice—actually advice adjacent—maybe give the listeners something tangible to bite on from your personal experience.
Staff Writer; M. Swift
This talented writer is also a podcast host, and comic book fan who loves all things old school. One may also find him on Twitter at; metalswift.