Keeping Your Business On Top In 2019.
(ThyBlackMan.com) We all want to keep our business on top this year. Here are some tips to help you do so…
Make sure your website is user-focused
When creating a user centred website design, the homepage should undoubtedly be your first point of call. This is where your business makes its initial contact with all viewers. It should not be a mere message board with a selection of links; it needs to cover all the basic attributes of strong usability. What does this include? You need to have a mega menu in place. On instant glance this must aptly showcase what you do and what you provide. A good web design will make sure the sub-categories do not rival the attention of the main menu points. Furthermore, key elements – such as the search box and shopping basket – need to be in an obvious place (usually in the top right hand corner) and their position must remain the same for all pages. Not only this, but in order for visitors to end up in the right place the clever implementation of keywords in navigation and your URL is essential.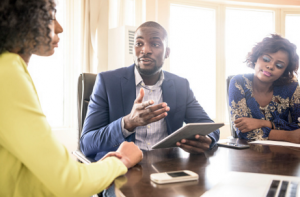 Ease of access is imperative with regards to a user centred web design. The internet is all about convenience; nobody should have to go searching. Make sure sign up feeds, RSS feeds and email communications are all easy to access. Never make customers go looking for key purchasing information either e.g. price should be immediately evident. Not only do you need to bear in mind ease of access in relation to viewing on a desktop computer, but also a mobile too. Mobile internet is soaring at the moment and thus usability needs to be considered in relation to mobile website design as well. Make sure all the important aspects of your business are immediately clear. And don't forget to ensure offers and promotions are in prime position too.
Content is still king in the world of website design. However, a lot of people do not consider this in relation to whether their website is user centred or not. But you need to as content determines whether you provide a satisfactory experience for your viewers or not. Ask yourself whether the content will appeal to your target audience and make sure there is an evident way for them to navigate from the content to your products.  Aside from this, visibility plays a monumental role in terms of a user centred web design. You have to include keywords in your product and services descriptions to reaffirm to the customer that they are in the right place. Meta descriptions and title tags must be clear in regards to what customers can expect from the web page in question. And don't forget to test your website in a live environment either. This is the only way to see if your website has truly achieved the status of being user centred.
Borrow wisely
A number of loan companies have cropped up over the past few years. Although most of them are legitimate businesses, some are unscrupulous dealers looking to fleece their clients. Therefore, you need to be very careful so that you do not make a mistake while selecting one. Use the following advice to ensure that you avoid these common mistakes:
The first mistake most people looking for loan companies make is selecting the very first loan company they come across. This mistake is huge because you need to know whom you can trust. Therefore, it is not advisable to choose the first vendor who pops up on your web browser, although this can be tempting when you're in a rush for cash. Since taking out loans is a serious business, it is in your best interests to ensure you do your homework before deciding whom you will take your business to.
Secondly, most loan borrowers sign contracts without understanding the terms and conditions attached to the loan. This error might end up costing you a lot in the long run. Consequently, ensure you read every single term and condition – including everything written in fine print. It may be that other solutions are better for your needs. Learn more about debt consolidation, which is better for businesses that are struggling with all of their debts.
Another error people make while selecting loan providers is choosing a lender without comparing the interest rates offered against the market rate, and the rates from other lenders. To avoid this blunder, ensure you first research market rates and choose the lender who has the most pocket-friendly rates. You will also need to take into account any added fees, such as application fees and early repayment fees. It is also best to go for a lender who doesn't charge for such things.
Borrowing more responsibly is a great way to ensure your company is more successful throughout 2019.
Implement a company uniform
More and more businesses are recognising the need to implement a company uniform. The benefits associated with doing so are well documented and no business wants to be left behind whilst their competitors reap the gains of increased branding, employee loyalty and unity, and customer satisfaction. Nevertheless, before you jump in at the deep end and order your corporate clothing, you need to first decide on what type of uniforms you are going to purchase.
Consideration Number One: Finding a top company to provide quality material and a high level of manufacturing
First and foremost, quality is pivotal. You need to take the time and effort to find a high quality uniform supplier in order to ensure the final product is of a top standard. The materials used need to be of a high quality and the garments need to be put together impeccably. There are two main reasons why this imperative. Firstly, your company will look unprofessional if your employees are wearing shabby or poor quality attire. Furthermore, your employees need to feel comfortable in what they are wearing, and a low standard of clothing will certainly not assure this. Make sure you consider the company carefully, look at their reputation and ensure they are accredited, in order to reap the rewards of quality.
Consideration Number Two: Determining what style of clothing your company's uniform is going to consist of
Are your employees going to wear a shirt or blouse and a pair of trousers? Or are they going to wear something less formal, such as a polo top, instead? You need to make your decision based on the type of business you operate and your employees' working environment. For example, if your members of staff work in a hot climate then this needs to be taken into consideration. Nonetheless, if you are looking to emulate a professional and sophisticated vibe, it is a case of the smarter the better. In addition to this, you also need to make sure you pick a style of clothing that is suitable for everyone. Thus, a fitted vest top is not recommended. It could make a lot of your employees feel uncomfortable. After all, everybody boasts a different body shape and size.
Consideration Number Three: Deciphering what the uniform is going to look like in terms of colours and branding
Once you have determined the style of clothing you are going to go for, the last thing you need to do is decide on the outward appearance. The colour you select is important. It is always best to go for a neutral shade; anything that's vibrant can take away the professionalism of the uniform. The specific colour you go for depends on your company. If your staff members work in offices and deal with an array of different type of people on a daily basis then dark colours, such as black and navy, are best because they signify power. Nonetheless, light colour are great when in a customer-based environment, such as a retail shop, because they are a lot more approachable. In relation to style, you also need to consider how you are going to incorporate branding. Your business's logo always looks best placed on the top.
As you can see, there are a number of different things you can do to keep your business on top in 2019. Following the three tips above is a great starting point. Of course, once you have done this, don't stop there! There is still more you can do.
Staff Writer; Roy Jones