Tips On Making A Product That Stands Out.
(ThyBlackMan.com) Most companies focus on acquiring and installing advanced equipment to manufacture different products. However, some of them are not keen on their packaging. Generally, many clients lookout for products with an appealing package. Therefore, it is important to design an attractive package to promote your brand. Here are eight tips to make your product stand out.
Customize Your Packaging
Different products are suitable for various demographics. For example, a product made for children might not attract young adults. It is wise to ensure that your product targets the right client base. Most children focused brands use different ways to attract children, including cartoon characters and friendly themes.
Color Selection
Extensive research reveals that colors have a significant influence on people's emotions. The color on your packaging determines how clients think about your brand. Pick a color that will convey the right message to your clientele. For example, hues are ideal for vibrant foods.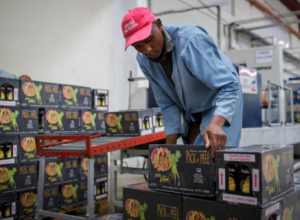 Packaging Size
A product may lose shelf space if a company does not use the right packaging size and style. The size of your packaging plays a key role in promoting a product. For instance, a small package is recommended for perishable products.
In order for companies to streamline their packaging and stand out from competitors, Brad Zaikov, CEO of Jansypkg.com, says they need to have quick warehouse communication, use green packaging, and upgrade their packaging equipment. Also, they can scale down their packaging to reduce their marketing expenditure.
Eye-catching Design
Create an alluring design rather than an overdone one. Packaging influences clients to buy specific products. Avoid using a sophisticated design with numerous colors and graphics. It might overwhelm your customers. Use legible fonts and a packaging which highlights major attributes of your brand. Nevertheless, they should not dominate your packaging design.
Relevance
Many people pick products with an exceptional function when they are shopping. Some manufacturers believe that it is not necessary to market their products. On the contrary, it is vital to motivate customers to buy your brand. The packaging should suit your product for it to work. Ensure that the design is relevant to your brand.
Advertise Your Product
At times, people buy products which do not meet their expectations. Some businesses market their products using false information. It is difficult for a customer to buy a product twice if they were duped during the first purchase. It is advisable to include clear instructions on how to use a product and the benefits it offers.
Use Imagery
There has a dramatic increase in the use of imagery to market products. Many clients scan shelves within a few minutes searching for the right product. Include an image of your product on the packaging to catch their attention.
Change the Packaging Regularly
Some entrepreneurs use the same packaging throughout the year. Use different package designs during various special events and seasons. It helps in maintaining the relevance of your brand to the target market.
Packaging a product isn't a walk in the park. Although a company might have experience in a certain product, it could record low sales if it chooses the wrong marketing strategy. Focus on customizing your strategy to suit your products. It will make them stand out on the shelves.
Staff Writer; Fred Jackson