Just the Way You Like It: 3 Factors that Play a Huge Role in Your Vaping Experience.
(ThyBlackMan.com) If you enjoy vaping, then you know that many different factors can affect the experience. There are various products out there that you might have tried, and some of them might have seemed ideal for your purposes, while others you discarded. The same is true of your favourite foods, or books, or clothing styles. You got into some of them, while others didn't quite appeal. If you're going to vape, you want to have a system set up so that you're going to get the most out of it, and that's why you should think about these three factors.
Choosing an E-Cigarette
If an e-cigarette is a way that you like to vape, then you need to select the right one for you. There are minis, also sometimes called "cig-a-likes," which look just like regular cigarettes. Some are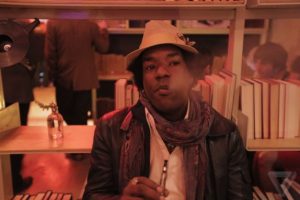 rechargeable, while others are disposable. Some of these require a 18650 battery or some other battery instead. Then there are vape pens, which allow you to control the power level so that you can produce as much vapour as you like. They have a longer charge, and they can hold more liquid. These seem to be increasing in popularity these days. There are also MODs, a higher vapour, lower nicotine system. Experienced vapers sometimes opt for these because of how customizable they are.
The Right E-Liquid
You're also going to want to experiment a bit with e-liquids before figuring which one appeals to you. There is vegetable glycerin, which is a derivative of vegetable oil. It has some natural sweetness, and it is vegetarian-friendly, which some people appreciate. The vapour that it produces is very smooth. The only problem with it is that it's quite thick, so it can clog coils faster in some vaping systems, and then you need to take the time to clean them out. It can reduce the life of some atomizers as well. There is also propylene glycol, which is a colourless, odourless liquid. It is effective at carrying flavours, which is why many people prefer it. Some users of PG say that it produces an effect that is the most similar to smoking tobacco.
Smoking in the Right Setting
The third factor for the enjoyment of vaping is not so much the method through which you do it, but the situation that you choose and the company you keep. Some people don't approve of vaping any more than they do the smoking of regular cigarettes. It is, of course, everyone's choice whether to smoke or to vape, but if you're going to indulge, you probably don't want to do it around people who are going to give you the stink eye. Instead, you'll likely want to seek out a party or establishment that is friendly toward your vaping.
Vaping can be a fun thing once you have figured out the setup that you like best, and it's a nice way to relax with some friends who are into it as well. You'll probably need to try some different methods and combinations before you work out your routine.
Staff Writer; Ron Jones