Female Empowerment and Milestone Changes In College Sports were the theme of 2018.
(ThyBlackMan.com) Change was a major element during many of the top sports issues in 2018. It appears that there is some change in how athletes are viewed in terms of their mental health as both professional athletes and sports leagues have begin to address the importance of mental health on a public level. There also were some notable court decisions that came down including the landmark Supreme Court ruling back in May that gave states throughout America the opportunity to legalize betting on sports within their respective states, which paves the way for states to adopt sports wagering, a largely underground but billion dollar industry in itself.  In the next few years, there could be a massive explosion of wagers on all forms of sports should result in a major increase in interest in these sports and could make gambling arguably the biggest development in sports media in our lifetime and change sports forever.
Another legal situation that made national news in 2018 was the sentencing of former USA Gymnastics national team doctor and Michigan State University osteopathic physician Larry Nassar, who became to embody the sexually assault predator that numerous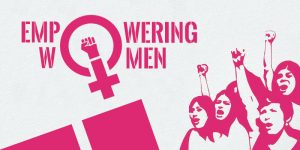 women in sports have sadly dealt with in their lives. Despite the horrific, sad, and the emotional stories that came out of the Nassar trial and situation, people got an better understanding of how women can be empowered through extremely difficult circumstances. The public sharing of stories of assault and rape have transformed the structure of USA Gymnastics forever and gave even more credence to the #MeToo movement.
Women were also empowered to take larger roles on leadership, decision making, and evaluation in major organizations. Black women, who have been as focused, assertive, and driven as any social group of people in America's history, spoke out in 2018 about leadership and getting opportunities in sports. The NBA, which is considered the most socially forward of the four major North American professional sports leagues, saw teams hire black women into player evaluation and development roles during 2018. Women's college basketball has some of the most outspoken black female leadership in sport regarding the importance of opportunities for women of color including C. Vivian Stringer, who passed a big-time milestone this year.
The NCAA has been under the microscope more and more as their profits continue to explode regarding the attention major college football and major college basketball receives. Unfortunately, athletes in those sports are still not getting paid but the NCAA continues to loosen some of the restrictions of those athletes with some notable announcements in 2018. The year started with a massive college basketball corruption scandal which may have led to some changes regarding how much freedom potential "one-and-done" and NBA prospects evaluate their professional basketball options. The NCAA's new redshirt rule came into effect this year, which leads to more playing opportunities for football players but may have "mistakenly" given them more agency over college football coaches in some instances. There are still many flaws with the NCAA and the leadership of college sports but collegiate sports remain intensely popular at the highest level.
It is also important to mention that in 2018 one of the most iconic images in black history celebrated its 50th anniversary as former Olympic sprinters John Carlos and Tommie Smith, of the "Black Power Salute" during the 1968 Summer Olympics, remained as relevant today as it did back then. NFL players continue to protest, even in Colin Kaepernick's absence, and one of his biggest allies, Carolina Panthers safety Eric Reid, continues to speak out against the injustices against black people in America. The more things change in 2018, the more they stay the same.
Staff Writer; Mark Hines