Stainless Steel Kitchen Faucets – Why Not?
(ThyBlackMan.com) Many fans of modern kitchen styles, and there are quite a number of them, strongly favor stainless steel kitchen faucets. So, it should hardly come as a surprise that demand for this product keeps surging.
Faucets have become central to any kitchen's décor and style, which makes it hard to imagine that a few decades ago, faucets were considered an unavoidable hurdle in an otherwise perfect kitchen style.
With modern kitchen styles, people want these installations to feature prominently and get attention from admirers. A high quality kitchen faucet, especially when made of stainless steel, is now a must have in any stylish modern kitchen.
Thanks to imaginative faucet designs, washing dishes and utensils has become more convenient. However, with so many choices to work with, buying a kitchen faucet is a little more daunting than it has ever been in the past.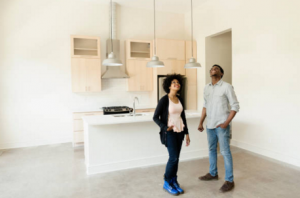 But more options is always a good thing, and designing your kitchen should be more exciting today than it has ever been in the past.
Nevertheless, some ideas would help you make the right choice as you buy a kitchen faucet. Still, such information is a little hard to come by, but these tips can help.
Know Your Kitchen's Style
Firstly, you have to establish what your kitchen style is. Missing out on this important step could mean messing up your kitchen's décor in a big way. For instance, a stainless steel kitchen faucet will go perfectly with a black granite counter top and matching modern design themes. But for a kitchen with a colonial theme, it can look dramatically misplaced.
Decide on a Handle Style
Basically, you have three options here – a single handed, dual handed, and a cross-shaped handle design. However, modern design trend leans towards cross-shaped handle designs. However, dual handed kitchen faucets make more sense for larger sinks. But for a modern kitchen, a cross-fit design works better. This design is quite functional, and it looks unique with a stylish handle.
Choose the Right Finish
In addition to stainless steel, you can also choose a chrome, copper, or nickel finish. For a more luxurious look, you should go with a copper finish. For best economy, chrome is the best finishing option. Bronze has great ornamental appeal, but so does copper. But for the best scratch resistance, your options are chrome and stainless steel. Colored enamel is not as popular as it once was, and it's all due to its downsides. This material is easily discolored, and getting scratched and chipped also comes easily for colored enamel.
The Basics of Kitchen Sinks
You can buy a kitchen sink just to realize that it does not offer the water flow you anticipated. To avoid such issues, make a little effort in knowing the differences that exist between cartridges, valves, and holes. Not every faucet will work for your kitchen, and you need to know this before you make your purchase.
Conclusion 
Making your kitchen unique and stylish should be easier today than it has ever been. Above are some tips to make this happen. These ideas should help out regardless of the faucet finish you desire, be it be stainless steel, chrome, copper, nickel or anything else.
Staff Writer; Bobby Shaw