MacBook Air, Mac Mini, and iPad Pro: More for Less or Less for More?
(ThyBlackMan.com) Apple has had a busy year and while everyone's still waiting for the launch of AirPower, AirPods, and iPad Mini, the Cupertino-based tech giant has recently unleashed MacBook Air, Mini, and an iPad Pro. We have already seen the launch of the iPhone XS, iPhone XS Max, and iPhone XR this fall, so it's clear that the company has done a lot of work in the hardware area. They also introduced a new version of the iOS 12.
Let's keep the other products aside because we have already talked about the new iPhones, and we still don't know when we will get to see the products Apple didn't announce at the October 2018 event. What's more interesting here is the arrival of three new products in Apple's hardware ecosystem. The MacBook Air, Mac Mini, and the brand new iPad Pro are beautiful and powerful, but when you pay for them, what do you really get? More for less or less for more? Let's find out here.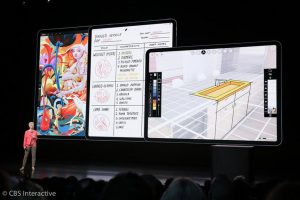 MacBook Air
Imagine you have just spent $1200 on a new laptop and someone asks you how much memory and storage you have. Don't you think that you'll feel like artfully dodging the question before you say 8GB DDR3 memory and 128GB storage? Well, that's the MacBook Air for you. The new MacBook Air features Intel's 8th-gen Core i5 processor that supports up to 16GB of RAM and you can also configure the laptop with up to 1.5TB of SSD storage.  The problem is that Apple is now charging even more.
One should not ignore the fact that the company has redesigned the MacBook Air, but it's overpriced and if we go by a standard definition, increasing the price in this way is greed. When hardware prices are falling, Apple is increasing prices even when its products feel underpowered for the price.
Mac Mini
Don't expect out-of-the-box value from the new Mac Mini because now it costs $300 more than the previous generation Mac Mini which was available at $499. Customize the new Mac Mini, max out with the highest possible RAM, SSD and the high-end processor (8th-gen Intel Core i7 6-core processor) and you will see that a Mac Mini alone can cost $4200. Well, that's not the best way to evaluate the value of a product, but the problem is Apple has designed the new Mac Mini for pro users.
The original Mac Mini was intended to give those with low budget an entry point, but now it has become a small machine for pro users. If you look at the spec sheet, you will realize that this machine is too overpriced to be a budget Mac for anyone, and it's too underpowered to be a true companion if you're a pro user and are ready to spend $4200 on a machine.
iPad Pro
Apple has unveiled a new version of the iPad Pro as the company seeks to grow in the tablet market amid falling sales. The US tech company introduced a redesigned iPad Pro at October 2018 event in New York. The redesigned iPad Pro features Face ID and completely ditches the Home button.
Apple also unveiled a new Apple Pencil for the iPad Pro. The tablet is available in two sizes 11-inch and 12.9-inch and it can be configured with up to 1TB of storage and 64-bit A12X Bionic chip. The entry-level device starts at $799. Apple's iPad Pro runs on the iOS 12 and why people call it overpowered and overpriced because the iOS is not as powerful as the MacOS. There are certain limitations which will stop users from taking full advantage of the power of the A12X Bionic.
It looks like Apple has learned that the company can simply increase the prices of its devices by 20 to 30 percent and people will still buy them. It started with the iPhone X, but now Apple products look like they offer too less even if someone is ready to pay $1800 for an iPad Pro.
Staff Writer; Corey Shaw
Have any Tech Tips? News? Hit up our Tech Guru at; CoreyS@ThyBlackMan.com