Tick, Tick, Tick; Time Is Running Out For The Olddd Political Guard.
(ThyBlackMan.com) I am currently sitting in my office pondering not only the importance of this day but also my role as a Black Nationalist, not a black supremacist, who has tremendous access and even more influence over my students. There is no room to debate my propensity to re-evaluate the intellectual terrain that I have covered over the past thirty years.
The great Muhammad Ali once stated, "You show me a man who believes the same thing at forty that he believed at twenty and I will show you a man who has wasted twenty years of his life."
As I sit here pondering how much I, my interests, and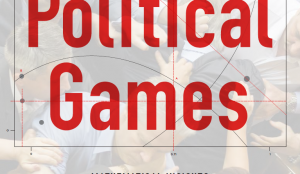 political perspectives have changed over the last three decades, I realize that I have not wasted that time. Consider for a moment that at the age of eighteen I was an intellectually curious teenager enamored with Malcolm X and the possibility of what Black Panther Party co-founder Huey P. Newton termed Revolutionary Nationalism. In the world that I resided with black leaders and theoreticians such as Booker T. Washington, Du Bois, Garvey, Elijah Muhammad, Malcolm X, Robert F. Williams, Frantz Fanon, Assata Shakur, and the list goes on and on, I concluded that freedom's path was impassable for my kind. From my developing perspective, there was no room to argue against what I considered an inevitable reality.
There may be no greater indicator that I have not wasted the past three decades than the fact that I am preparing to join the students of Prairie View A&M University — my beloved students — in a march against the political wrongdoing of a malicious majority. The above figures have once again done everything in their power to silence the political voice of American youth who are either not white enough to access the crass materialism and selfishness that their opponents covet as if they are idolaters or too poor to share class interests with the wealthy. The past thirty years have taught me that several factors — Race, class, gender, and sexual orientation — impact every political season.
Despite what the fading old-guard desires, the future belongs to the youth and no amount of political chicanery will prevent this nation from becoming less white and less restrictive in regards to the sharing of politico-economic power and resources.
The angst and attempts to prevent the rise of youth whose worldview conflicts with an old guard seeking to preserve their caches of power is particularly revealing as it highlights an unmistakable desperation to maintain power 'by any means necessary' including, but not limited to: disenfranchisement, purging voting rolls, constructing myriad obstacles to casting a vote.
Tick, tick, tick, time has almost expired for the old guard.
Staff Writer; Dr. James Thomas Jones III
Official website; http://www.ManhoodRaceCulture.com
One may also connect with this brother via Twitter; DrJamestJones.