Amazon Fire TV Hacks, Tips, and Tricks to Master Your Streaming Device.
(ThyBlackMan.com) These Amazon Fire TV hacks, tips, and tricks will not only turn your ordinary TV into a smart TV, but you will also be able to use hidden features you never heard about before. Amazon Fire TV is available in two different form factors that include the Fire TV and the Fire TV Stick. The former is a set top box and the latter is is an HDMI plug-and-play stick. In June 2018, Amazon also introduced the Fire TV Cube, a Fire TV, and Echo Dot hybrid. To master your streaming device, here are the best tips and tricks you can use.
How to save your internet data
If you're done setting up your Amazon Fire TV, the first thing you'd want to do is to optimize your device's settings for uninterrupted streaming while keeping the data consumption under control. So to do that, go ahead and make some changes to the settings. You can open settings from the menu and with a little bit scrolling, you'll find an option called "preferences." In order to save your data and prevent lags, turn on data monitoring and set video quality, data alert, and monthly top data usage.
How you can prevent unexpected lags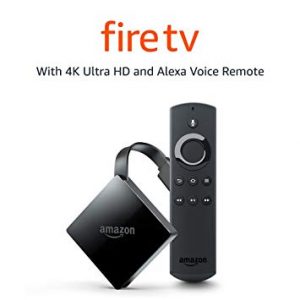 Go to the notification settings and turn off all the interruptions. It tells your device not to show notifications and it's good because the apps running in the background and bringing you new notifications not only annoy the viewers, sometimes they can cause your system to slow down or freeze.
Under the "featured content" option, go to the autoplay settings and turn off everything because you know how badly the autoplay feature eats up the data and space on social media platforms and on streaming apps as well.
Some more tweaks
Turn off data collection under the Applications settings because if any data is being collected then it clearly means that you are losing the data. And if these things are running in the background while you're watching a movie or your favorite TV show, they can cause a system slowdown and can even lead to poor streaming.
The next thing you can turn off is automatic updates under the App Store option. Updates are necessary and should be downloaded to make sure that your system is running the latest OS version, but it's better if you could set a schedule for updates. For example, you can set update timer for Monday or any day when you're not watching anything. At that time your Fire TV will download the updates to avoid any interruptions.
You should also turn off games synchronization in order to save your data and avoid system slowdown. Uninstalling some apps that you don't use can also speed up your device as it will free up some space for you to store more content. As a result, your Fire TV device won't feel exhausted. You can also force stop apps to limit apps running in the background.
What to do when an app freezes
If you're using an app on your Amazon Fire TV and if the app freezes, don't panic just follow these steps and get your app running in less than a minute. So now when your app looks completely frozen and you've waited enough for it to respond, just press and hold the home button and you'll see a quick app layout similar to the recent apps you see on your mobile phone. From there, you just have to go up to the menu that brings you settings. From there go to applications and choose the app which is stuck. Hit the force stop option and clear cache as well. Now relaunch the app from the same menu and wait for the app to start. Your app should be running now, but if it doesn't, you have the option to clear data and reinstall it again, but use them as the last option if nothing helps.
Sideload apps
A new Fire TV device may seem limited as there are only a few applications and games which you can use on your device. The best way to make the most out of your Amazon Fire TV is sideloading apps by enabling ADB debugging under the developers' option. This allows you to install applications that you won't find by default.
There are many app installers available that let you install applications from unknown sources. The Fire TV supports apk file format which you can download from any trusted website or directly from your phone.
There's so much more you can do to master your streaming device. For example, you should consider buying a gamepad for a better gaming experience. You can also buy a separate voice-enabled remote and there are apps that let you use your mobile phone as a mouse. Keep in mind that rooting your Android Fire TV can open the doors to many other Fire TV hacks, tips, and tricks but do it only if you have the first-hand experience of how it goes.
Staff Writer; Corey Shaw
Have any Tech Tips? News? Hit up our Tech Guru at; CoreyS@ThyBlackMan.com