5 Reasons to Buy Fitbit Versa – And 2 Reasons Not too.
October 10, 2018 by Staff
Filed under Uncategorized
(ThyBlackMan.com) Recently Fitbit introduced Fitbit Versa, a successor to the popular Ionic smartwatch. The new smartwatch is totally different from the previously launched watches in the product line. The Versa comes in a completely new sleek design that looks more like an Apple Watch with 'squaround' shape. Here are 5 reasons to choose the Versa smartwatch and 2 reasons not to.
5 Reasons to Buy Fitbit Versa
1. Design
The Versa has three-button setup like what we see on the Ionic. The watch display is bright and its corners are in round shape that makes it look sleeker than its predecessor. The Versa looks much improved in terms of design. Its soft edges pack the same beautiful display making it look an ideal unisex smartwatch. If you notice the design of the Ionic smartwatch, it looks more masculine and doesn't look great on small wrists.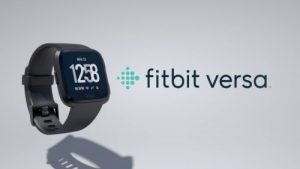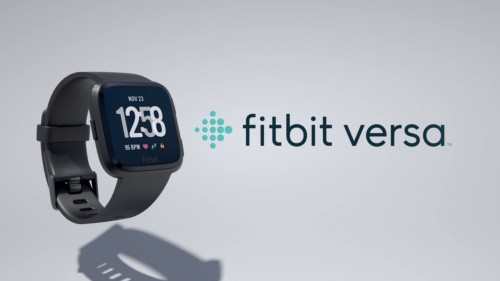 2. Display
The Fitbit Versa sports a 1.34-inch display and a 300×300 resolution. If you compare it with the Apple Watch Series 2 or Series 3, you will find that these watches offer the same sharp display. They feature the same 1000 nits of brightness on screen and they all offer the same viewing experience when viewed in sunlight or indoor conditions.
3. Features
The Versa runs Fitbit OS 2, an improved version of the old Fitbit operating system. Some new features like female health tracking make it more appealing. But this is not a reason someone would choose the Versa over Ionic because the Ionic is also getting the same software update.
4. Battery Life
The Versa can last for over four days after a full charge. You cannot expect the same stamina from an Apple Watch and many other popular smartwatches. Most of the smartwatches including Apple Watch Series 2 and Series 3, offer half of it. So for a device which you're going to wear day and night even on outdoors, having this much battery life matters a lot.
5. Value for money
If GPS is unimportant for you, the Fitbit Versa is a value for money watch. Given its price, the Versa is a better choice for those who want better functionality more advanced fitness tracking capabilities in a smartwatch. It comes with many sensors including a 3-axis accelerometer, gyroscope, altimeter, ambient light sensor, heart rate monitor, Wi-Fi, and the SpO2 sensor. Those who even have a little more basic activity tracking needs, the Versa offers more than you need.
2 Reasons Not To Buy Fitbit Versa
1. It lacks inbuilt GPS
The choice is easy because if you are a runner or spend more time in outdoor activities where GPS is a must have, you would want to go with Ionic or other smartwatches because the Versa relies on 'connected GPS', meaning that it takes GPS readings from your smartphone. Choosing the Versa is right for you if you don't need a watch with inbuilt GPS.
2. Price
Price is one major factor when choosing a smartwatch. Fitbit has introduced two editions of its smartwatch one is standard and the second is Special Edition. The difference between these two editions made much confusion among fans who are planning to buy. To get a clarification on this part, we checked with the Fitbit official team and got clarification on the same. According to Fitbit, the price for the standard edition is $199.95 and the Special Edition is available for $229.95.
The difference between the prices is due to NFC support. In the U.S. if you want the ability to use NFC chip (essential for Fitbit Pay), you need the Special Edition watch, but for all the other regions, the Fitbit Versa standard edition will ship with NFC.
The Versa is significantly cheaper than the Ionic and the Apple Watch Series 2 and 3. Lack of GPS could be a deal breaker for some, but if it is unimportant, you can go for it.
Staff Writer; Corey Shaw
Have any Tech Tips? News? Hit up our Tech Guru at; CoreyS@ThyBlackMan.com