What's Apple Doing In Hollywood? Here's What We Know So Far.
(ThyBlackMan.com) This summer has seen too much drama as there were rumors about Apple signing deals with A-list Hollywood celebrities. It's true that Apple is working on some projects and you would be surprised to know that Apple has found some more ways to bridge the gap between technology, entertainment, and art.
As a company, Apple is known for keeping its game-changing plans hidden as long as possible. Silicon Valley has been observing Apple's activities in Hollywood, but everybody was clueless until the insiders started revealing new facts. So here's what we know about Apple's plans so far.
A splashy Apple Store in L.A.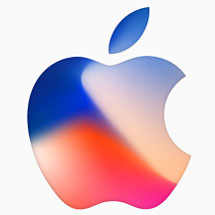 Apple is planning to build a store inside the Tower Theatre in Los Angeles. The interior design of this movie palace was modeled after Paris Opera House. Apple will also build an event space inside the Tower Theatre. A report published in 2015 suggested that the company was interested in leasing the building. In August 2018, Apple submitted applications and plans for renovation seeking approval from the concerned authorities.
Apple is leaving no stone unturned to make its content production efforts a grand success. This new store, according to industry experts, is Apple's way of telling people that the company is expanding its operations in content and service areas. About the latest store announcement, Apple's BJ Siegel, senior director of retail design and an architect, said that the Apple Stores are more than big glass boxes. It is true that the company is not just planning to build a retail store in L.A., but they are also looking to develop a dedicated space where programs, events, and classes will be conducted for the audience of different ages.
Apple's new TV Series Pachinko
Written by a Korean American author Min Jin Lee, Pachinko is a world-famous novel featuring Korean characters that migrated to Japan. Apple has obtained the screen rights to Pachinko and the company is working on a TV series based on the novel. Apple has appointed showrunner Soo Hugh who has signed a two-year deal with a production studio called Media Res. Hugh will take charge of the development, story, and production. The original writer Min Jin Lee will join the show as the executive producer.
Pachinko was nominated and was a finalist for the National Book Award. The novel was also featured as one of the 10 best books of 2017 in a list released by The New York Times. The novel follows the journey of four generations of a Korean family that moves from Korea to Japan and America. Apples TV series will be a broadcasted in Korean, Japanese, and English languages.
More content on its way
Apple is turning Time Bandits, a fantasy film produced by Terry Gilliam, into a TV series. For the series, Gilliam is reported to have taken a non-writing role. The TV series, based on the popular British fantasy film will be produced by Apple and its partner studios. A report suggests that Apple has inked deals with Paramount Television, Anonymous Content, and Media Rights Capital for this series.
Earlier this year, Apple signed deals with many people including Oprah Winfrey, Steven Spielberg, Jennifer Aniston, Reese Witherspoon, Academy Award winner director Damien Chazelle, NBA player Kevin Durant, and film director M. Night Shyamalan. Apple has not shared details about the content it is working on with these talented individuals. It seems that the company simply wants to stay ahead in the premium content race. In May, Apple acquired a digital magazine subscription service called Texture. This deal led people to believe that Apple will likely package its own content and sell it through Texture.
So even if Apple is not aggressively chasing sales numbers like how Amazon and Netflix are doing, the company is making sure that its overall ecosystem features high quality, valuable content.
Staff Writer; Corey Shaw
Have any Tech Tips? News? Hit up our Tech Guru at; CoreyS@ThyBlackMan.com