New Redshirt rule gives "a little" power to the College Football Players.
(ThyBlackMan.com) Most Division I football teams have now played at least four games in their 2018 seasons. Most of the college football players on those teams have played at least three of those games as well. The three game and four game mark of the college football season is now very important after the NCAA approved a proposal that allowed college football players to participate in up to four games without burning their redshirt starting this season. This new rule combined with another new rule has given some freedom to college football athletes in a system that restricts them in many aspects.
Being a freshman on a college or university campus can be extremely difficult. There are adjustments to being in a new surrounding, potentially leaving home for the first time in your life, and having a multitude of new responsibilities that you have never had before. The adjustment for a college freshman can be even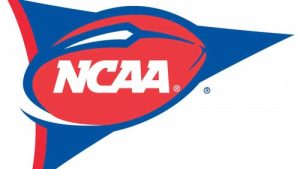 greater for a college football player now playing against athletes that are stronger, faster, and more talented than they faced in high school. The initial reaction to the new redshirt rule that allows for college football players to can play in up to four games in a season without using a season of competition would be great for both college football freshmen and college football coaches.
Freshmen get the opportunity to show they are prepared to contribute to their college teams in a four game sample without losing an entire season of eligibility. For college football coaches, they have flexibility with the roster in the event of injuries at specific positions that might hurt the team. However, college football coaches are now faced with a challenge with the new redshirt rule and the new transfer rule that has given more options for players.
This season, along with the new redshirt rule, there is also more room for college football players to transfer to different schools more freely. Previously, college coaches were able to block the transferring athlete from certain schools, and the athlete was required to obtain permission for schools to contact him. Transfers still cannot play right away at their new school unless they have already graduated but there were a lot of issues with college football coaches placing a lot of restrictions on where their players could transfer to once they decided to leave their program. This situation has already affected a major program in Clemson as star senior quarterback Kelly Bryant has decided to transfer to another school after freshman phenom Trevor Lawrence was named the starter for the rest of the season. Bryant will be eligible to play for another college football team right away in 2019 as a redshirt senior.
Not surprisingly, the head coach of the top team in America, Alabama's Nick Saban, has issues with how the new redshirt and new transfer rules will affect teams. Saban said, "It's a pretty slippery slope, not just for seniors but for all players on a team. We have a responsibility and an obligation as coaches that have programs that we support the players and help them be successful, personally, athletically and academically. And then they have an obligation on their side of it to play." Of course, Saban forgets when college coaches often will leave their programs for a new program and better opportunity before their old team finishes their bowl game that they earned. While college football players still cannot be paid or earn money for their likeness, they can flex some power with their abilities to maintain eligibility and more options to transfer which is a slight positive.
Staff Writer; Mark Hines