You Are Not An Animal: Black Men Reclaim Your Dignity.
(ThyBlackMan.com) A bizarre and controversial commentary that makes you say, "Is that possible?" It begins with a shocking premise and ends in an unusual twist you have to read to believe. 
Ever since the vile stench of racism, rolled off the tongue of an irrelevant white male hundreds of years ago, much attention has been focused on Black men and their inevitable demise. But despite the controversy, men of color continue to make contributions in a country where they are berated, degraded, murdered and made to feel less than human. Of the techniques used to dehumanize Black men, none is more demeaning than referring to them as animals; specifically, monkeys, baboons, and gorillas. Therefore, in what I hope will be an eye-opener, readers are invited to take a ride aboard 'The Black Male You Are Not An Animal Tour' coming to a city near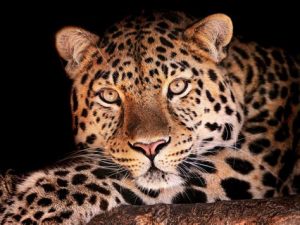 you. So, loosen up, uncork the champagne and picture this scenario:
A huge public housing project with 26 buildings, 4210 apartments and 12,000 tenants, stands amid a horde of decay, flanked by sewage and overgrown hedges. Entering the high-rise pigsty, you're overwhelmed by the smell of urine and desperation stemming from the stairwells.
Turning a corner, you walk gingerly amid broken glass and used condoms littering the corridors. Nauseated and disgusted more surprises are in store. As you head for the exit, you pass an abandoned building and watch as a middle-age man jabs a needle into his arm.  Hoping to avoid eye contact, you notice the abrasions covering his face, as he curls up in a ball, shaking, and unaware of his surroundings.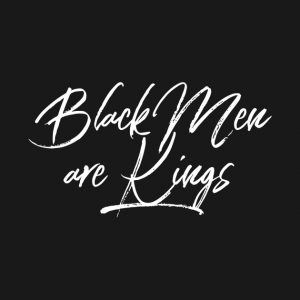 Wondering if this nightmare will ever end, you encounter two men, drinking from a bottle that resembles a machine gun. Laughing, and gesturing wildly at some imaginary person only they can see, their antics, add a surreal touch to the chaos.
Welcome to the year 2289. Points of interests like the ones above are observed in the congested buildings of Chicago, the multi-complexes of Los Angeles and the dilapidated projects of New York.
It is now 271 years into the future, and Black men have replaced animals in laboratory experiments. With conservatives leading the charge that men of color were moving toward extinction, it finally happened. Now at the mercy of ruthless scientists, many struggle to reclaim their dignity, as they try to piece together how they came to exist in this state of upheaval.
The massive public housing projects, home to thousands of Black men also doubles as a laboratory. Ninety-five years ago, a disproportionate number of men were convinced they were on the verge of extinction. Thus, began their journey of mass destruction.
On September  19, 2089, a group of young Black men visited the Survelea Laboratory in Langford, Ohio. Using a variety of codes, they asked scientists to formulate an experiment using them as guinea pigs, to determine the validity of the extinction theory. A call went out for volunteers, and millions of men permitted themselves to become human fodder. At first, they were treated like any other lab animal, but as the years passed, they were subjected to inhumane cruelty.
Rebelling against their plight, some managed to escape. However, for every Black male that fled, there were thousands more to take their place. Defenseless, his dignity gone, and his pride abandoned; the Black man struggled to free himself from his captors.
Staring through the small cubicle he called home, he wondered how he reached this point-in-time. Maybe it began in December 1989 when the extinction theory was first introduced. Or perhaps it started when Black men began judging themselves by Caucasian standards; and gave in to the misconception they were "sex-crazed, criminally addicted thugs prone to violence." But it began somewhere—and it resulted in imprisonment, and the discontinuation of the Black male population as we knew it.
Stop! brothers, what I have written up until now, is my Pissed Off Black Woman persona working overtime at maximum speed. Now it's time to walk the walk and talk the talk. I don't know about you, but I'm sick and tired of the world underestimating Black men. Similarly, I've grown leery of White folks treating men of color like soiled toilet paper, waiting to be flushed down the drain.
In extolling the value of Black men, they are not asking anyone for anything. All they're saying is stop labeling, stop criticizing, stop analyzing. They are not objects to be probed, prodded and petted at will. They are in fact human. See them. Touch them. Feel them. Examine their motives. They are men subject to the same mistakes and temptations as the rest of us high polluting hybrids.
So, stop speaking of them as if they were a piece of cheese or a speck of dust. Stop having programs and panel discussions that feature Black men as the main attraction. And stop saying what horrible people they are; because we aren't buying it.
Black men are not animals, they are men. And at this moment they are reclaiming their human status one step at a time. Hate it, dismiss it, whatever. The Black man's motto in the 21st century is Up With Dignity, Down With Dehumanization. Hence, forget that animal mumbo jumbo, because he already has. Peace!
Staff Writer; Peggy S. Butler
One may also view more of this talented writer work over at; http://peggysbutler.com. Also feel free to connect via Twitter; http://twitter.com/peggybutler647.