7 PS4 Exclusives Ole Nintendo Switch Should Steal Right Away.
September 20, 2018 by Staff
Filed under Uncategorized
(ThyBlackMan.com) There are many PS4 exclusive games and franchises that have never left the Sony family of consoles. It sucks because some of these PS4 exclusive games are so amazing that everyone wants to try them. We have created a list of 7 PS4 exclusive games Nintendo should steal for the Switch. Some of these games belong to the series we all grew up with and some of them are among the greatest video games ever made.
1. Knack
Knack is a great game and especially if you could play it on Nintendo Switch. The PS4 launch title doesn't entertain much on the big screen but hey! Nintendo Switch is a handheld console and those beautiful graphics and platforming action will definitely look great on its small screen. The game doesn't have many things to do, and that's the reason casual gamers won't mind getting it on Switch. At least the kids will love it.
2. Driveclub
Nintendo has filled its Switch games library with massive AAA titles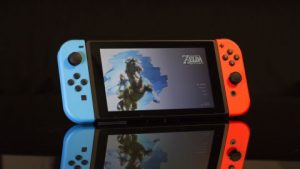 but it lacks good racing games. You can count those Nintendo Switch racing games on fingers. Racing games are now limited to just two to three franchises on consoles, and on mobile platforms, racing games are still successful. Games from NFS and Asphalt series are still enjoying huge fan base on Android and iOS platforms and if Nintendo wants a cool racing game for its console (other than the Mario Kart games), the PS4 exclusive Driveclub will surely convince players to drop some hours into it.
3. Ratchet & Clank
Sony's popular mascots, Ratchet & Clank did pretty well on the PS2 and on the other consoles with spin-offs. In 2016, a reimagined version of the game appeared on Sony's current generation consoles and it was successful in connecting with the audience. If Nintendo would want to steal some entertaining games from the PS4 exclusives library, Ratchet & Clank should be one of them.
4. Nier Automata
The sequel to Nier, Automata takes place many years later. It is an action game developed by Square Enix and Platinum Games. Automata puts you against enemy bots and machines. Combat in the game is not just good, it's exceptionally the best we have seen in the game series. There are chances that the game can be released on the Nintendo Switch as its creators have expressed their interest in the Switch port.
5. No Man's Sky
Some might argue saying it was the worst game and creator Sean Murray made unrealistic promises to fans. Well, it's true that Hello Games promised many things that didn't arrive with the final build. But if you could see how a small team created a never-ending game with procedurally generated environments, No Man's Sky, with its amazing game engine, did it so well. Today, the game is in a very good condition. It's fun to play and if it hits the Nintendo Switch console, there are fans who will definitely get it on the day one.
6. Bloodborne
A great action RPG with horror elements is what Nintendo Switch needs and PS4 exclusive Bloodborne can fill this emptiness. FromSoftware has shown us what it means to do a horror game in the right way. You can't praise this game enough as its audio design, gameplay, environments, plot, and world design are matchless. The game isn't easy to play and even hardcore gamers find it challenging. Bloodborne truly deserves a Switch port.
7. Everybody's Golf
Everybody's Golf is not a highly challenging game, but it does what it promises. It's fairly easy to play and even after 20 years of the original game's launch, the series is growing well and now on PS4 as well, Everybody's Golf is entertaining fans with new training, tournaments, and variety of golf courses. If the game arrives on the Switch, it will be a nice treat to Switch owners because other than the Mario games, FIFA and NBA, Switch Library doesn't have any good sports game.
Staff Writer; Corey Shaw
Have any Tech Tips? News? Hit up our Tech Guru at; CoreyS@ThyBlackMan.com