Apple Should Stop Selling the iPhone SE Because There's No Good Reason.
(ThyBlackMan.com) Many reports in the mid-2018 suggested that Apple could discontinue the iPhone SE after a research and analysis firm predicted Apple's plans for the future. Later we found that the firm, tech journalists were quoting in their news articles, didn't say anything about the current iPhone SE and the analysts only commented about the possibility of the iPhone SE 2 release.
Apple's entry-level Special Edition iPhone was released in 2016 and didn't see any significant design or hardware refresh in the last two years. The company tried to bring more smartphone users on iOS platform by keeping the supplies flowing, but it looks like it's time to bid farewell to the iPhone SE. Regardless of what Apple thinks about its cheapest iPhone, there's no good reason to continue selling it.
It's not a value for money phone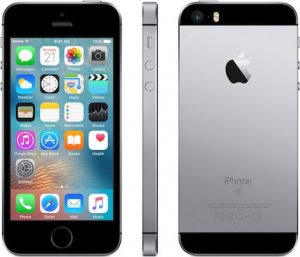 The iPhone SE has its moments, but this is 2018 and this phone is nowhere close to being a value for money purchase. Unless you're allergic to Android and other platforms, you can get a lot better phone if you're willing to spend $349 or more. If you choose any other phone, you won't get the iOS experience, but do you really feel that it's worth spending your money on?
The 4-inch form factor is absolutely a matchless experience but the way Apple treats the iPhone SE is not really in favor of the buyers. The phone lacks advanced technology. The phone screams that its hardware components are years old. Even though it gets yearly OS updates, a slowdown in the phone's performance is noticeable.
While the iPhone SE may sound like a great deal if we compare its price with other iPhones, you can easily find a lot better Android phone under $349 that features better display and performance.
It's not even a budget phone
The phone has got 32GB onboard storage and you can't even expand it with an SD card. Arguably, 6 out of 10 smartphone users want at least 64GB of space in a smartphone. If you're among them, the iPhone SE 128GB variant is the only option you can choose and for that, you'll shell out $100.
If you think that the iPhone SE is affordable, it's not true. In fact, it's just the cheapest premium phone in the iPhone product line. We have listed some great budget phones that you can buy and most of them don't restrict storage capacity to just 32GB.
Apple fanboys argue that Apple doesn't play in the budget phone segment. But what Apple is doing in the countries like India beats this logic because the company is simply trying to capture the budget market by manufacturing the iPhone SE on the foreign land to keep the costs low. Apple is simply playing catch up and it's clearly visible that even one of the biggest budget smartphone markets has rejected the iPhone SE.
A 4-inch display in 2018?
Okay, you're an Apple fan and you've got small hands. These could be the reasons to praise the size of the iPhone SE but this is not 2016. Other than holding it, there's so much more you do with your smartphone. Technical changes and design improvements in modern websites, mobile apps, and games look better on large, high-resolution screens. The display quality is not bad but it's not as good as a smartphone screen you can expect in 2018.
Even if you don't look outside of the Apple iPhone product line, Apple has reported that the iPhone X with its big screen is doing pretty good in terms of sales. If you look at the sales figures Apple has shared in the past, there's a rise in demand for big screen phones. With the bezel-less display on a smartphone, the overall size of the phones is getting smaller while the display size is getting bigger.
Apple has not commented on reports about the iPhone SE discontinuation and iPhone SE 2 release. Fans expect that the company will likely scrap the iPhone SE even if it doesn't release the rumored SE 2.
Staff Writer; Corey Shaw
Have any Tech Tips? News? Hit up our Tech Guru at; CoreyS@ThyBlackMan.com