'A People Can Be No Stronger Than Their Stories': The Wisdom Of Poet Ishmael Reed.
(ThyBlackMan.com) If nothing else, I believe that my past has displayed a willingness to receive inspiration and knowledge from whence it comes. So, it should not be surprising that I have taken something that a close confidante heard from noted race theorist Ishmael Reed as the inspiration for this essay. Hey, it's not thievery; I hope that he considers it a compliment.
The inspiration for this essay flows from Ishmael Reed's comment that "A people can be no healthier than the stories they share."
When I initially heard this comment, the enormous truth that it held threw me off-center. As a descendant of people whose history was protected and shared across generations by Griots who served as the protectors of a centuries-long tradition of oral history. Anyone who has studied African history will tell you that the stories flowing from that continent are indispensable as they highlight where our people have been, where they are at the present moment, and where they will go in the future.
It is the devolution of black stories that troubles my soul. Now please do not think that I am saying we no longer have stories that communicate our rich historical legacy that stretches from creation to the present, that is not my intention. However, there does appear to be fewer and fewer stories speaking eternal truths about black life. Unfortunately for Black America, black urban fiction is serving as a poor substitute for the above stories.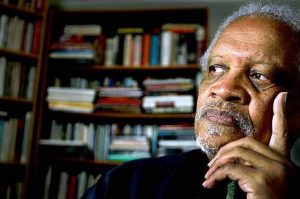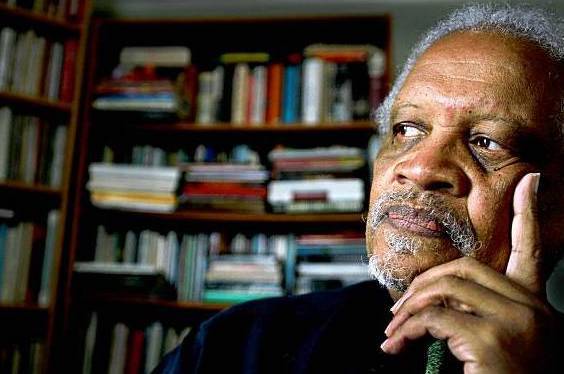 As difficult as it is to accept, I don't think that many contemporary readers prefer writers such as James Baldwin, Ralph Ellison, Zora Neale Hurston, Amos Wilson, J. California Cooper, or W.E.B. DuBois to the droves of ghetto novellas about treachery, betrayal, deceit, and debauchery. One could argue that books focused on the above storylines that occur within venues that stretch from the local crack house to the local Missionary Baptist Church have somehow come to represent the essence of black literature.
If Ishmael Reed's observation that "A people can be no healthier than the stories that they share" holds even a morsel of truth, Black America is in trouble; actually, when it comes to our intellectual diet, blacks were in trouble the moment that they allowed others who do not have their best interests at heart pour into them via educational curriculum and amoral popular culture offerings. The above variables have a definite impact on the black mind. Things have gotten so bad in regards to the construction of what blackness is and what blackness isn't that black children who have been fortunate to avoid some of the most pernicious and negative aspects of "black popular culture" are routinely ridiculed by peers and labeled as being "white" for the unfamiliarity with negative images, figures, and songs.
When one considers that the primary focus of book publishers is determining if a volume will sale, black readership that is titillated by ghetto drama, betrayal, and drug culture has created an environment where prior paths that serious black writers used have been closed off. One has to wonder if the transformative writings of Baldwin, Morrison, Hughes, Cullen, Angelou, or Newton would have ever seen the light of day if the black readers of their day had an insatiable appetite for urban novels and nothing else. If we are not careful about our intellectual diet, the genius and contributions of a much-needed wave of black writers capable of issuing shocking commentary regarding substantive matters ranging from black politics to black love will never appear.
If the path for this next wave of brilliant black writers is not cleared soon, the absence of a cadre of brilliant independent black writers possessing the courage 'to speak truth to power' will serve as a central pillar in the further unraveling of Black America from within. If the pens of the alluded to writers fall silent, there will be no one to educate our people regarding pertinent matters, there will be no one to fight against the blatant lies being told about us, and there will be no one capable of re-igniting our grand tradition of pertinent, politicized, and powerful penmanship.
So please check your intellectual diet and realize that only a gutter people would gravitate toward gutter stories. Before responding to this piece, please check your bookshelves and if it doesn't apply to you, let it pass on by.
Staff Writer; Dr. James Thomas Jones III
Official website; http://www.ManhoodRaceCulture.com
One may also connect with this brother via Twitter; DrJamestJones.