The Best Investments to Kick Start Your Portfolio.
(ThyBlackMan.com) You are ready to work on your investment portfolio, but you may be scared that you don't know enough about "investing" to begin.  Working on your retirement income now is always the right choice.
In fact, time is on your side when you are looking at creating long-term and sustainable income to help see you through retirement.  
Picking the right advisor is a crucial component to the level of success you will have with your own portfolio.  
Remember, investment strategies will be a work in progress, and you can change your approach over the years to meet your needs.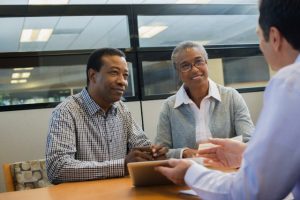 But where do you begin? Here are a few ways that you can give your portfolio a kick start and start on the road towards building wealth for your future.
Retirement Account
Many people overlook these accounts when thinking about investing.  This is the first area you should look at when working on your investment plans.  You may utilize funds from work (bonus if your employer makes any contribution to your account) or individual retirement accounts that you set up individually.  
If you are using a work fund, make sure that you are taking advantage of all in investment opportunities that they have to offer.  Because your contributions are before tax, you can accumulate a more significant amount to invest. Also, withdrawals made after age 65 are subject to a lower income tax rate.  This is the perfect beginning to your investment future.
Real Estate
One of the best ways to accrue wealth is by owning your own home.  Even though purchasing a house to live in, isn't considered part of your investment portfolio, it is important to note the tax deductions that are available to you.  You can deduct insurance, interest and other costs associated with owning your home.
Not to mention the home pricing increases that you will realize after your mortgage is paid off.  You may also choose to purchase an investment property to rent out to cover the mortgage. This is another excellent way to set yourself up for income in your retirement years.  A realtor in NJ can help you find your first home or investment properties for rentals.
Budget
Make sure that you are real with yourself about your financial goals.  Have a plan in place and stick with it so you will be able to realize your goals when retirement age comes around.  Remember, the earlier you begin your investments, the less money per month it takes to make it to your goal. But if you are a late bloomer with investments, don't worry!  
Conclusion
There is no better time than today to begin building your portfolio.  Check out this retirement calculator to help you to see what you need to save and invest to meet your goals.  Make sure before you start aggressively investing, that you have your emergency fund set up.  Your emergency fund should be at least six months of reserve to cover any expenses that you may encounter should your income be reduced or cut off.  
Staff Writer; LeBron Hall