Building a Positive Relationship with Your Employees.
(ThyBlackMan.com) Maintaining a positive relationship with one's employees can be the determining factor in whether or not a business does well. After all, to keep the best workers in the industry, they need to enjoy coming to work or feel positive associations with the organizational culture as a whole.
For many business owners, that's easier said than done. It can be a challenge to be friendly while maintaining distinctive lines between being a boss and a friend. It is possible to maintain boundaries without seeming aloof, and be kind and compassionate without opening unwanted doors. Here are a few ways you can build positive relationships with your employees.
Try to Work with Their Scheduling Needs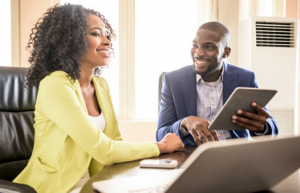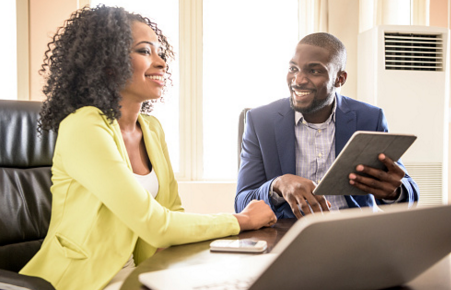 Scheduling is a challenge no matter what kind of business you run, even if you have a 9-5, Monday-Friday type of organization. Someone will always need time away, requiring someone else to pick up the slack. This creates frustration and stress for all involved.
As a boss, do what you can to work with their scheduling needs by keeping open lines of communication. If you know you have a business that is seasonal in nature, requiring all employees to be available over the holidays, make that clear upon hiring someone.
Ask if there are certain days or times that work better than others and do your best to adhere to those. If there is a change, such as a student picking up an extra evening course, ask that they give you notice to adjust the schedule. Finally, be sure to invest in some high-quality small business employee scheduling software to keep things organized and streamlined.
Empower Your People
Nothing is quite as debilitating in a workplace environment than being micromanaged by a boss who treats their employees like children. Refuse to be this person, and empower your employees to make decisions and become self-starters. Find out what their short and long-term goals are, as well as what they hope to get out of their time working with you. Show that you care about them as an individual, and give them opportunities to advance and grow.
Depending on the nature of your business, your employees might see their employment with you as a temporary measure to pay the bills, experience for their resume as they pursue their goals, or somewhere they hope to be for a long time. Find out what their plan is and help them pursue it. Doing so will ensure they speak your name in a positive light for years to come, driving quality employees and customers to your business.
Learn the Art of Listening
In most cases, people listen with the intent to respond rather than the intent to understand. This can be damaging overall, as you can't truly comprehend what someone is trying to communicate if you're thinking about what you're going to say back. Learn the lost art of effective listening. Make eye contact, ask questions, and summarize what the person is saying to ensure you understand. Take time to think about the conversation before responding.
The ability to communicate effectively, especially when it comes to listening, is what sets bosses apart from leaders. As a business owner, you want to keep a growth mindset with a focus on leadership rather than management. Sure, sometimes you'll have to swap out the leadership cap for the management hat and get into the grit of your daily operations. However, keeping that leadership hat on for the majority of the time will help you build positive relationships with your employees.
When you create a positive organizational culture, employees look forward to coming to work for the environment and interaction, no matter how challenging the job itself is. A positive environment makes shifts fly by and can make even the most tedious of tasks a little more bearable.
Staff Writer; Mark Gold