Top 7 Famous Food Delivery Apps In USA.
(ThyBlackMan.com) Food delivery is one of best things digitalization has offered to the mankind till date. It was hectic to reach out to the restaurants to enjoy your favorite food. With these amazing food apps, it has become so easier to satisfy your hunger. You can order food from anywhere to anytime. There are many apps developed to deliver food in the US. Every location has its best food delivery app covering most of the local restaurants. Let me share some of the best food delivery apps in the US.
Here are the 7 most used food delivery Apps in the USA
1. Seamless – Seamless is the most popular online food delivery app in the US. It is a user-friendly app with the complete package. It gives hundreds of options to its customers to choose from. You can get reviews, photos, and even specials discounts on the restaurants form the App itself. You can find online menus of restaurants and it also enable you to compare the prices before placing an order. Seamless is available in more than 600 cities in the United States. There's no fee to use the app, but there are often order minimums.
2. Foodler – An ideal delivery app means shuffling between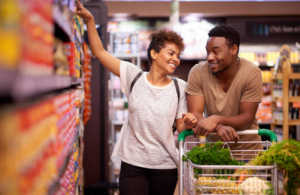 multiple menus of different restaurants and finding a best option to satisfy your hunger. A cashless transaction is one of the perks of online food delivering apps. Other than normal mode of payments, Foodler has two more payment option of Bitcoins and Foodler bucks. Foodler has its own rewarding system that allows you free meal deals. This app works great in more than 4000 cities of the US. The app is free to use.
3. UberEats – Uber is one of the trusted names in all over the US. Most of the features in the Uber ride and UberEats are similar thus makes it easy to use an app. It is the only app that covers most of the US cities compared the others food delivering apps. UberEats costs you $5 delivery fees on your every food order made using UberEats.
4. GrubHub – It is another great food delivery app in all over the United States. It covers more than 900 cities in the US. It gives you a wide variety of food options and you can filter your search as per your craving. It shares customer review, discount coupons and many more. You can save your delivery address and favorite food for easy to place future orders.
5. Munchery – Munchery is an app that is functional in major cities only such as San Francisco, Los Angeles, Seattle and New York. This app provides you with an option of healthiest dishes made from the fresh ingredients. Through Munchery you can contribute a donation to the local food bank by placing an order using Munchery.
5. EAT24 – EAT24 works in more than 1500 US cities and 20,000 Restaurants. One of the unique features of this app is it gives you "Whats good" feature, which picks out the best dishes based on the reviews and local tips. You can trust the reviews and suggestions offered by EAT24 App. The app is free to use but sometimes restaurants may charge a delivery fee.
6. DoorDash – Are you feeling hungry? DoorDash will deliver your food in your few clicks. There are hundreds of local place menus available at the homepage of your app. Look for your favorite cuisine and place an order. DoorDash claims 45 Min estimated delivery time. The app takes the liberty to suggest to you a few trending foods or restaurants near you. Currently, DoorDash only serves in a few cities such as San Francisco, Boston, Chicago, Houston and a few more.
Above are the best food delivery apps available in the US cities. You can save on your food orders using food coupon of various food chains running in the US. To get the ongoing deals and coupons codes, reach out to Couponobox.com and enjoy your delicious cuisines at a lower cost.
Staff Writer; Steve Brown