5 Things You Didn't Realize Were Missing from Your Cover Letter.
(ThyBlackMan.com) It's common knowledge that a poorly written, uninspired cover letter could cost you a job interview. When HR Managers, recruiters and employers are shortlisting candidates, they often will narrow it down to a shortlist which they then shortlist again by making even more cuts.
When there are plenty of great candidates, it can be difficult to narrow down the shortlist, and an unimpressive cover letter could be the reason you get cut. Your cover letter matters much more than you think, and there are likely some pertinent aspects you are forgetting, which could make all of the difference.
Here are five things you may not realize your cover letter is missing:
1. Specific, Real-Life Examples
In your cover letter, you need to paint a real picture of who you are and what you can do, and this is effectively done by providing specific examples that back up your statements. You don't just want to state that you have great leadership skills and leave it at that. You need to provide some clear examples that demonstrate great leadership skills. For example, you might provide a short description of a time that you lead and managed a big Hackathon. Specific, real-life examples that back up your words will result in the reader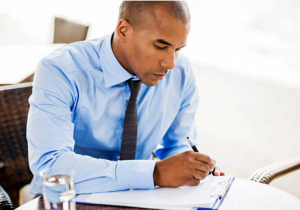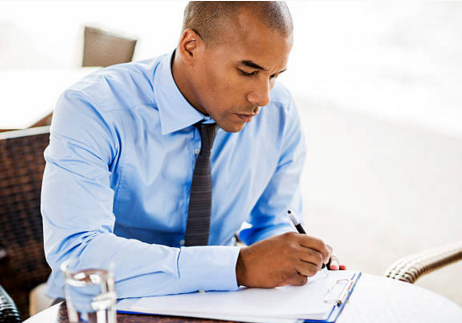 actually believing that you do in fact possess these skills. Another benefit of providing real-life examples is that these anecdotes bring life, character, and personality to your cover letter. Your specific experiences and examples are what differentiate you and make your cover letter interesting and impressive.
2. Proper Formatting
Proper formatting is often missing in plenty of job-seekers' cover letters. Formatting is the appearance, design, and layout of your cover letter. This includes the font size, font style, sub-headings, paragraph spacing, margins, and overall length. Most great cover letters aren't more than three quarters of a page in length. Short, clear and concise sentences hold more power than wordy sentences. Just like on a resume, your contact info should be at the top of the cover letter and don't forget to write the date. The layout must also be clear and easy-to-view. Check out these tips on how to format a cover letter. The end result should be a clean-looking, easy-to-read letter.
3. The Easter Egg Hidden in The Job Description
In order to 'test' you and see if you are lazy or rather someone who pays attention to details, many employers will hide an 'Easter Egg' in their job description. They do this because they want to find out if you bothered to read the entire job description because if you did, you'd reference the 'Easter Egg' in your cover letter. This 'Easter Egg' strategy is adopted by many employers because it weeds out the candidates who simply apply for job after job like an applicant machine. These robot-like applicants keep applying for jobs without actually reading the job descriptions to see if they are a good fit for the job or not.
Believe me, there are plenty of job-seekers who try to apply for jobs the fast and easy way – applying for as many jobs as possible. The ironic thing is that these job-seekers think that this will increase their odds at landing more interviews, but they're actually hurting their chances because they're missing details like the 'Easter Egg.' Another issue these robot-like applicants face is that they end up applying for a bunch of jobs that they aren't even qualified for, and jobs they aren't even a good fit for.
4. Personality
Many applicants regurgitate what their resume says in their cover letter, perhaps adding a few more details, while keeping everything very dry. You don't want your cover letter to read as dry, dull, or too formal. Add personality to your cover letter by showcasing your excitement about the job opportunity, your passion for what the company stands for, and your real-life experiences that are incredibly relevant to the company. Write with personality and show that you're writing this cover letter for this specific employer by tailoring it to them.
5. Clear Examples on Why You'd Be an Asset
Is your cover letter missing clear examples on why you'd solve this company's problem and be an asset to the team? Your cover letter should reflect good research. You need to research what specific problem this company is looking to solve, and what would benefit them. Then, you must include clear examples in your cover letter that pertain to how you'd solve this problem for them and contribute to the company's success. Every company wants to read about how their current problems will be solved by a potential candidate, and why that specific candidate is uniquely qualified.
Staff Writer; Rick Ross