Did You Even Realize How Boring WWDC 2018 Was without Macs and iPads?
(ThyBlackMan.com) Tim Cook and company came at WWDC 2018, didn't speak anything about the new Macs, iPads or new iPhones (as expected), and as usual, they did their best to put (almost) everyone to sleep. They all came, they talked about the new feature iOS, watchOS, macOS, and tv4K are getting, and the event got over. Sadly, the "Wow" factor no more exists in Apple. Now that Steve Jobs is no longer there to force people to take risks, Apple is slowly losing the grip on presentation tactics the company was once known for. And of course, you can't see those "One more thing" moments Jobs used to create for Apple fans.
Reporters and rumor factory bring almost everything in front of people before Apple even speaks about its upcoming products. And when the company is asked about the future, Tim Cook never fails to raise excitement, although he fails to create the magic. Other than the events, Cook has only one thing to say – you should be excited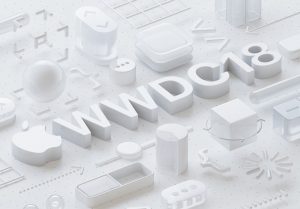 about the things he can't talk about at the moment. By the time that moment of the announcement comes, people equip themselves with all the information, thanks to widely published news reports and rumors, and they start fearing if Apple is going to drop or delay any announcements they have been waiting for.
WWDC 2018 was an attempt made to show Apple fans that the company doesn't hate innovation and it has everything its competitors can offer. Particularly, the iOS 12 announcement looked like Apple is simply trying to catch up with the latest software trends in the smartphone industry. The mobile operating system will certainly bring some exciting and unique features, but the entire software-centric event was dull and brought what the competitors already have.
Hosting a boring WWDC doesn't mean that Apple is not making good products or the company hates innovation. As a company that started its long journey from the PC market, Apple has established itself in many industries in the technology domain. No one expected that Apple Watch will crush the brands like Fossil, Fitbit, and even the Swiss watch industry. They are doing really well with the products like iPad, Mac laptops, and workstations. The problem is they are failing to excite and engage the audience. There were no hardware showcase plans for WWDC 2018 and just like Apple product news, almost everyone knew about it. Everyone was ready to see one of the Apple's major events of the year passing with nothing new and it happened.
Apple's hardware line is growing in volume. We have 8 iPhones and 4 iPads to choose from. The same is happening in the Mac product line as well. It's good that Apple has so many products to offer, but it looks like Apple is trying its best to address every specific need through its portfolio.
Apple's own idea, 'one device for all,' is now being taken over by the concept Android thrives on – give them everything but not in one place. In Android space, you will see some phones having the best camera, but lacking other features, hardware power or design advantages. The same is happening in the Apple world which is hurting the company's brand message.
Apple's willingness to capture all the segments in the target market is making things worse. With the iPhone X, they shifted focus from the iPhone 8. In 2018, anyone who is following tech stories on the web knows that Apple is bringing something better than the iPhone X, a Pro version. The company is reportedly planning a new version of the iPhone SE. Everybody knows that something is coming and it's bigger than the iPhone 8 successors. If that happens, why would anyone pay attention to the other iPhones?
Foldable display, living hinge on Mac and other rumored Apple products which are being discussed almost every day in media. The sketchy information from many sources simply kills the excitement. On top of it, Apple chooses to remain silent during such key events.
Announcing new hardware products at WWDC won't change everything for Apple, but it could excite and engage people who curiously wait for WWDC and the fall event. Instead of showcasing new software on existing devices, Apple could show people what's cutting-edge hardware it is working on. People love it when they hear something directly from Apple.
Staff Writer; Corey Shaw
Have any Tech Tips? News? Hit up our Tech Guru at; CoreyS@ThyBlackMan.com