The unique marketing diversity displayed by EA Sports.
(ThyBlackMan.com) The worlds of video games and sports have become more and more in sync. The e-sports industry is now a major financial industry that is growing, and has gotten so big that the NBA has gotten into launching a new, professional competitive gaming league. One of the biggest and most well-known video game companies in the world is Electronic Arts, which "delivers games, content and online services for Internet-connected consoles, personal computers, mobile phones and tablets". EA Sports is the division of Electronic Arts that develops and publishes sports video games and is known for ultra-successful video game series including Madden NFL, FIFA, and NBA Live. In recent years, EA Sports has shown some surprising marketing diversity that should be noted.
Although some of the summer has been dominated about where NBA superstar LeBron James would play during the 2018-19 NBA season and beyond, basketball fans should not forget that the 2018 WNBA season has been full of quality performances, highlights, and talented athletes.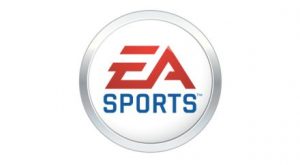 Last year, EA Sports made some history related to the WNBA by including WNBA players and WNBA teams in their NBA Live 18 video game. The WNBA is over 20 years old and while NBA fans could play in the video game world as their favorite NBA players for decades, it was great that for the first time that WNBA fans could play as their favorite WNBA players like Maya Moore, Diana Taurasi, and Candace Parker. It is also important to note that for many kids that are sports fans that their love of a sports league is connected to the ability to "play as" their favorite professional athlete and this was an important inclusion for girls and women who play video games and are WNBA fans.
The most popular video game sports franchise of all-time is probably Madden NFL, which is always highly anticipated prior to the start of the NFL regular season annually. This year, one of the stories of the 2018 NFL Draft was former Central Florida linebacker Shaquem Griffin, who was drafted into the NFL by the Seattle Seahawks as the first one-handed player ever drafted into the NFL. For the upcoming Madden NFL 19 video game, EA Sports depicts Griffin accurately in the game as the only NFL player without a hand. During his college career, Griffin was an inspiration for a number of young people facing physical challenges and his accurate representation in the video game is eye-opening as well.
The National Hockey League is coming off an interesting Stanley Cup Final between the Washington Capitals and the expansion Vegas Golden Knights. The 2018 NHL Entry Draft has introduced more young talent into the league and hockey fans can look forward to the latest installment of the video game series NHL. The upcoming edition the game, NHL 19, will have current Nashville Predator and NHL All-Star P.K. Subban has the cover athlete.
He is only the second ever black NHL player to be featured as the cover athlete on the prominent hockey video game series. The last time was for NHL 2003, when Jarome Iginla was on the cover. Over a decade has passed and Subban, who has both magnetic talent and personality, is a unique representative in a sport without a lot of people of color. Hopefully, diversity in video game representation will continue to progress in all aspects in many different areas.
Staff Writer; Mark Hines