The Apple AirPods: Why the Internet is Going Frenzy over New Improved AirPods.
July 13, 2018 by Staff
Filed under Uncategorized
(ThyBlackMan.com) Apple doesn't disclose how many AirPods the company has sold, but CEO Tim Cook said company's wearables sales chart shows almost 70 percent up trend year over year. For the AirPods, Apple is giving lengthy shipment estimates ranging from one to two weeks. It's not due to production issues, the rise in demand is insanely high.
After meeting with several companies in Asia, an analyst from Barclay suggests Apple AirPods unit shipments will likely hit 30 million sales in 2018. Apple is reportedly planning to release new AirPods with Siri integration and the new Apple AirPods will be water resistant. According to reports, these wireless earphones will come with better noise cancellation.
Siri integration is important because it will significantly change the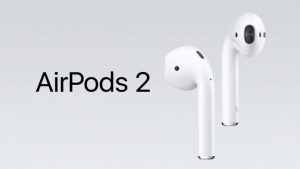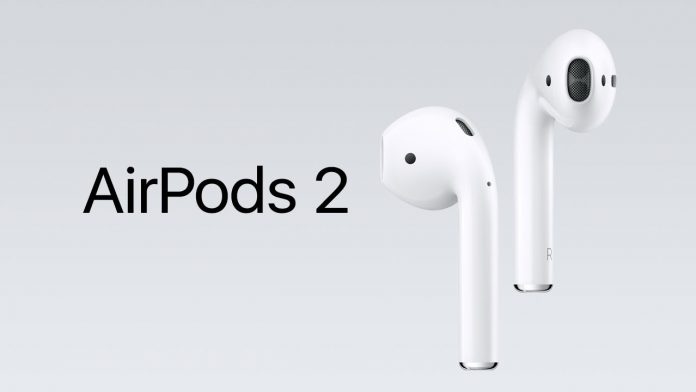 way people use the voice assistant on AirPods. The new model coming later this year or in early 2019 will have always-on Siri functionality. It means users won't have to tap the earphone to activate the voice assistant. With just a command "Hey Siri", the voice assistant will start working. It is the same way how people activate Siri on an iPhone and a HomePod speaker without having to physically tap the device.
Apple has also designed an upgraded Bluetooth chip for the new AirPods and this chip will be managing wireless connection on the earphones. The current model of AirPods sports a chip called W1 and with the Apple Watch last year, the company introduced its own chip named W2.
Water resistant AirPods will not survive if you submerge them in the water, but they are likely going to survive splashes, just like how the iPhone 8 does. There's still no official word about the same. But Apple has already designed smartwatches that can be submerged into the water, so it's too early to say the company won't do the same with updated AirPods.
After iPhone, wearables account for the speedy revenue growth for Apple and the company is expecting this category to grow in the future. Apple already confirmed it will release an upgraded version of the AirPods case. These cases will enable wireless charging for the Apple AirPods and just like how iPhone X users charge their phone, AirPods cases will do the same. Apple is also working on AR headsets and the company will likely introduce the product sometime in 2020.
The updated Apple AirPods will reportedly come with noise-cancellation. If it happens, we can either see a minor change in the design or maybe the company will make sure adding extra comfort and better fitting by making some changes in the earbuds. There are fewer chances of active noise cancellation this time.
People are satisfied with the current model of the AirPods, but adding more comfort and grip to make AirPods fit for everyone, and making improvements and design changes is great. No need of physical tapping will surely make users' life easier because it will reduce the risk of accidental drops. Giving AirPods splash resistance ability will help joggers, gym goers, and travelers who don't want the costly pair to be damaged by sweat or raindrops.
As far as the release of improved Apple AirPods is concerned, some analysts suggest Apple will release the new AirPods in early 2019. There are also reports about the new model of the wireless headphones coming in late 2018. Since Apple has not confirmed anything about the release of its new AirPods, it's better to take such information with a pinch of salt.
What seems believable and realistic is Apple will introduce an improved version of AirPods. The company has seen tremendous growth in demand for its wearables and AirPods play a major role in this area. In terms of delivering true wireless music experience, these earphones stand strong and account for 85 percent of total wireless headphone sales in the U.S. It is huge in itself.
Staff Writer; Corey Shaw
Have any Tech Tips? News? Hit up our Tech Guru at; CoreyS@ThyBlackMan.com