College Football Players Can Find Themselves Under Intense Microscope Regarding Sexual Assault.
(ThyBlackMan.com) Being the "big man on campus" is one of the phrases that often connotes a sense of invincibility. The college experience is an unique and special time for the lives of many young adults as they develop and mature on a personal, social, academic, and professional level. The "big man on campus" can make for an even more fun and memorable college experience as popularity and prestige can be beneficial for those who fit that moniker. It is a moniker often given to male college athletes because of the significance of college sports at many colleges and universities across America.
However, being a college athlete is not always as positive as many believe it to be. For those college football players who are black, they can find themselves in potentially life-changing situations by virtue of their status in negative ways as well.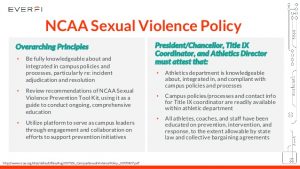 Being black at a PWI, or a Predominantly White Institution, can be a challenging experience at times. Although colleges and universities can be places of some diversity, the "white gaze" of being black at a PWI can be much more significant in various situations throughout a black college student's academic career. There is always unspoken attention on people of color when they enter spaces mostly inhabited by white people and college campuses are no different.
Being a college football player and black can create even more attention given how some college football players can look physically different than the average college student based on their height and weight. College athletes, like many other college students, can also travel and socialize together in large numbers which can generate attention as well. Sometimes, the tendency for some college athletes to spend so much time together can even work against them in terms of life-changing situations.
Baylor University, which had one of the better college football programs of the 2010s, was involved in a big-time sexual assault scandal that occurred between the years 2012 and 2016. The scandal involved numerous allegations and convictions involving members of the Baylor football team that eventually cost former Baylor head football coach Art Briles his job in 2016. Now the former athletic director at Baylor, Ian McCaw, had some eye-browsing allegations in his deposition in an ongoing Title IX lawsuit against Baylor. McCaw alleged that Baylor regents schemed to make black football players scapegoats for the sexual assault issues at Baylor. According to excerpts from his June 19 deposition, McCaw said he was "disgusted" by the racism and the "phony" investigation document that Baylor issued in 2016 that leveled findings against the football program. Unsurprisingly, Baylor has denied McCaw's allegations.
Baylor isn't the only program to find itself with sexual assault issues from its football players. The University of Minnesota is being sued by both former and current Minnesota football players for racial and gender discrimination due to the University of Minnesota's investigation into an alleged gang rape of a female student in September 2016 that implicated 10 college football players of sexual misconduct.
All the accused football players are black males and their lawsuit says the young men suffered "severe emotional distress and financial damage" as a result of "being falsely cast as sex offenders." Arguably the most high profile sexual assault situation of recent years involving a college football player occurred with former Florida State quarterback Jameis Winston. He was never charged but now faces a suspension in the NFL for a 2016 groping allegation involving a situation with a female Uber driver. College football players must be acutely aware of their surroundings and put themselves and others in safe situations.
Staff Writer; Mark Hines