The foolish criticism of NBA Draft hopefuls.
(ThyBlackMan.com) Playing in the NBA is the dream of millions of basketball players across the world. The NBA is a global league and possibly the most popular sports league in America after the NFL. NBA superstars like LeBron James, Stephen Curry, and Kevin Durant are easily recognized not only in America but across the world. The NBA Draft lottery has just been completed and the Phoenix Suns have the number one overall pick and will be hoping for a franchise changing player to change their fortunes for the better.
The 2018 NBA Draft will happen months from now and there will be 60 overall selections within the two rounds but there have been a record amount of underclassmen who have declared for the NBA Draft. There are over 130 underclassmen who have decided to give up their college eligibility to pursue their dreams of playing in the NBA but that has not stopped the annual criticism of college basketball players leaving "early" to enter the NBA Draft.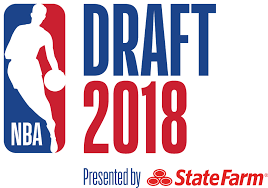 Because of the popularity of both college basketball and the NBA, sports fans often have strong reactions when some college basketball stars depart to pursue NBA riches. The criticism of college basketball players who enter the NBA early is often one-dimensional and lacking in humanity for the college basketball players beyond their ability to dribble a basketball. The amount of underclassmen leaving for the NBA early is increasing by an almost yearly basis and many sports fans enjoy criticizing basketball players they feel can't understand the difficulty of being selected within the top 60 picks of a NBA Draft. It becomes a sports cliche to question the "intelligence" of the young men and ridicule them for making the mistake of leaving college to pursue professional basketball.
There are many different reasons why college basketball players decide to leave school early to enter the NBA Draft that most sports or college basketball fans don't realize or even care about. While some college basketball players leave early to attempt to make a living financially for their families using their basketball skills, others are tired of the workload of being a "student-athlete" of balancing the heavy hours of school and basketball, and others are simply tired of playing basketball for "free". The NCAA is facing numerous problems with the sport of men's college basketball involving whether college basketball players should be compensated financially beyond scholarships yet people want to criticize college basketball players when they use their basketball skills to benefit financially for themselves.
There are inherent risks in declaring for the NBA Draft early. Everyone who declares early wants to be drafted as high as possible and get the guaranteed money that comes with being selected in the first round. However, leaving for the NBA Draft means that you are forgoing the opportunity to raise your NBA Draft "stock" through improved play and production at the college level. The opportunity to play college basketball only happens for four years and ends once a college basketball player hires an agent and enters the more difficult world of professional basketball.
Of course, a number of the college basketball players who leave early will go undrafted and will have to make a living playing basketball overseas where their will be a difficult cultural adjustment beyond playing sports. But there are completely valid reasons why playing basketball overseas professionally is better for some athletes than playing college basketball for your favorite college team. They don't deserve the criticism for making that difficult and personal choice.
Staff Writer; Mark Hines