6 Things Apple Can & Cannot Replace With the iPad.
(ThyBlackMan.com) An iPad can replace many things including GPS systems, portable game consoles, video players, traditional reading habits and so much more. And there are certain things the Apple iPad is trying hard to replace but it is not successful and may never be successful. Here we are listing 6 things that Apple can and cannot replace with its iPad.
Nintendo Switch
For Switch, Nintendo moved to a new technology from Nvidia, making it easier to deliver impressive power. The console is completely focused on gaming and is more powerful than the iPad. You can play games on Switch on the TV and without its dock. Nintendo is competing with smartphones and tablets in mobile gaming and by giving more power to game developers, it delivers high performance and better display quality. The same can be made possible with the iPad if Apple decides to give it more power which can come in several ways like more RAM, a faster processor, better GPU and support for different wireless controllers.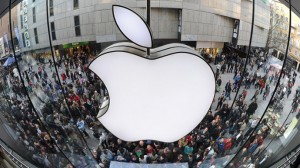 In its current state, the Apple iPad cannot replace the Switch but in the future, it can. Apple has a bigger library of free and premium games and there's a huge opportunity for Apple in gaming market which Apple hasn't tried yet.
Amazon Kindle
For many iPad users, buying Kindle or any other e-reader is a waste of money because the iPad is capable of doing more than what an e-reader can do. For those who don't have an iPad, Kindle is a better option because the iPad is heavier and Kindle is specifically designed for readers.
If you think iPad is wired for distraction, many people don't think so because, with the airplane mode on, you can disconnect yourself and go hide under a rock. Amazon Kindle and other e-readers come with features you may not find on an iPad but with applications dedicated to reading, this problem can be solved and Apple iPad can effectively replace Amazon Kindle and many other e-readers.
Laptop
Can an iPad replace your PC? This is one of the questions many people ask before buying a laptop, and eventually, most of them end up buying a laptop. Even if you consider the Pro version of the iPad, it's still far away from being considered a true PC replacement.
The operating system iOS puts a limit on what you can do with the iPad Pro. The touch-centric design of iPad makes it impossible for laptop users to make a switch. The iPad can replace your laptop but for that, we need a new operating system specifically designed for the iPad, and we will also need apps that utilize the full potential of the device.
Pen and Paper
In some cases, it's easy to note down things on an iPad as you don't need to worry about carrying a pen and paper, but the iPad will unlikely make us go completely paperless. Taking notes on an iPad during a business meeting is quick, easier and a lot safer, but in many conditions, for example, classroom notes, using an iPad can be annoying as you have to worry about the battery life on your device.
Those who love traditional way of writing and reading, taking digital notes on an iPad isn't always a good choice, especially if you hate reading on a tablet screen. In places where you're not allowed to use electronic devices, a pen and paper is the only choice you're left with. So pen and paper can be replaced by an iPad but it's not for everyone.
Print Magazines
With so many bloggers around the world, people started speculating the death of print media but it didn't happen. The same people said Kindle and other e-readers will replace paper books and that also didn't happen. People started complaining about the loss of trees but publishers found a solution by planting more trees to help the planet.
No matter how advanced the iPad becomes, it won't replace paper books even when it has the potential to do so. If there will be no books, there won't be any physical libraries and no matter how smart the coming generations will become, ebooks will never replace the feel of holding a print magazine.
Babysitters
Many parents give their child an iPad or a smartphone when they need a break. Many are using these devices, but is it going to replace babysitters? According to parenting experts, replacing babysitters with an iPad is not only dangerous for children, it is "child abuse" in simple terms.
Parents should not allow children to explore the virtual world before they learn anything about the real world. It is not only cruel, but it is like taking them away from the natural ways of learning things. An iPad can replace babysitters but it is not advisable. Machines can't replace humans for a long time.
Do you consider the Apple iPad as a replacement for some products or services you use in daily life? Share your thoughts in comments below.
Staff Writer; Corey Shaw
Have any Tech Tips? News? Hit up our Tech Guru at; CoreyS@ThyBlackMan.com