Negro League vs MLB; Why The Blaming Of Integration As The Source Of black Suffering Is An Erroneous Assertion.
(ThyBlackMan.com) I am quite confident that if you were to ask any random member of the so-called "conscious community" to list the most fundamental reason that Black America so frequently finds itself in a marginalized position, the vast majority would summarize our miserable state with a single word, integration.
If only I had a dollar for every time I have heard this fallacious conclusion. I am confident that you have heard or may have even asserted the following points.
If you want to know when we lost our way, it was during integration.
The source of our problems is integration, we stopped fighting and tried to integrate with white society.
King was a traitor to our community. He led the march toward integration.
Decades of study inform my rebuttal of such assertions. Although this rather frequent debate is a particularly frustrating one as our people will ignore plentiful evidence that their conclusions regarding this matter are flawed.
Let me be clear on this matter, I dispute the assertion that it is integration that stands at the core of the far too familiar politico-economic marginality that has followed Black America as if it were an irreversible biblical curse. It is impossible to determine if integration is the source of Black America's misery for one simple reason, we have never engaged in a moment of integration. Far too many of our so-called "race men/women" have made the grievous error of making what amounts to a hostile takeover by a greedy, enraged white population for integration.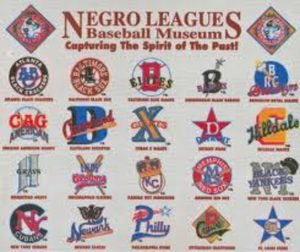 Let me explicitly state what the historical record proves, Black America has never integrated with White America; we have been attacked, marginalized, and taken advantage of, all of which should never be mistaken for a movement of integration. Now, this reality that Black America has never experienced even a fleeting moment of integration does not cancel the fact that black leaders have done their absolute best to integrate, if not assimilate, with White America.  Truthfully, naïve black leadership has prepped their followers for what can be only termed a hostile-takeover.
With the Major League Baseball (MLB) season approximately two weeks away, I will once again abstain from the jubilant celebrations that will occur around Jackie Robinson's integration of "Major League Baseball." Where others see cause to celebrate, I mourn. From my perspective, Jackie Robinson's integration of the MLB is one of the best examples of a hostile takeover occurring in the name of integration.
In many ways, previous fanatical pursuits to "integrate" with whites display a dubious perspective that whites are the representation of excellence and that black lives would be improved immeasurably if only we could lessen the physical gap between them and whites. The historical record indicates that these foolish efforts to "integrate" with whites have repeatedly resulted in ruin for blacks politico-economic power and stability. Although rarely discussed, there is no doubt that Jackie Robinson's "integration" of MLB came at a steep cost to the entire community, particularly black baseball players and those men who owned those franchises.
Never mentioned in celebrations of Robinson's arrival to the Los Angeles Dodgers roster is the economic ruin it would cause to Black America. The opening white owners provided for Robinson meant the inevitable closing of the Negro Leagues; an occurrence that translated into the loss of untold circulating dollars within the black community. The untold socioeconomic casualties that "integration" caused, particularly the loss of ownership, are impossible to calculate. Negro League teams such as the Atlanta Black Crackers, Cleveland Buckeyes, New York Black Yankees, and Kansas City Monarchs were not only a significant source of entertainment for the African-American communities, but also provided franchise ownership opportunities for African-American men such as Joe Green, Andrew "Rube" Foster, and Tom Wilson.
Most baseball historians agree that Negro League players were more skilled and physically superior to their MLB counterparts. This statement covers even MLB folk-heroes such as Babe Ruth whose talent and physical strength was eclipsed by Josh Gibson; we must never forget that it was Gibson, not Ruth, who was the only man to ever hit a ball out of Yankee Stadium.
In hindsight, it made little financial sense for Negro League teams to disassemble and have its most acceptable, not necessarily most talented, pieces parceled out to white MLB teams. Most African-Americans fail to understand that the foremost consequence of Jackie Robinson integrating Major League Baseball was the dismantling of the Negro Leagues and the ancillary decline of the African-American community's socioeconomic viability.
Now please do not take this as a veiled call for the continuation of racial segregation in baseball or the nation in general, because it is not. However, it is a much-needed call for African-Americans to reconsider their repeated pattern of abandoning their institutions in favor of those of competing communities for no logical reason.
With the benefit of hindsight, it is obvious that Jackie Robinson's entrance into MLB was a hostile takeover of the Negro Leagues, not a goodwill overture of color-blindness by a group of wealthy white men. Consider for a moment that if MLB executives such as Branch Rickey were interested in "integration" of the sport, they would not have ceased their push for diversity on the playing field and extended it into the ownership ranks. Before you react and say that such a move is unprecedented and therefore foolish to expect, it is in fact neither unprecedented nor foolish. There is, in fact, a precedent for professional leagues merging.
There was a time when the National Basketball Association (NBA) faced stiff competition from the upstart American Basketball Association (ABA). Now, I do not want you to think that the ABA was a ragtag outfit composed of players who were not athletically gifted enough to play in the NBA. The ABA was very similar to the Negro Leagues in that it featured incredibly talented players whose abilities often exceeded their NBA counterparts. Players listed below played for ABA franchises.
Julius "Dr. J." Irving
Artis Gilmore
Connie Hawkins
Rick Barry
Spencer Haywood
Billy Cunningham
George McGinnis
George Gervin
Moses Malone
Dan Issel
David Thompson
When it became clear that the NBA would greatly benefit from an infusion of talent, the decision was made to "merge" the leagues by the owners of both leagues. NBA owners worked out an agreement where they would accept several teams (Denver Nuggets, San Antonio Spurs, Indiana Pacers, and New York Nets) into their league. Players from the two remaining teams (both of these franchises decided to fold for financial reasons) were placed in a dispersal draft and available to other franchises.
When the "integration" of baseball is placed within this historical context, it is obvious that it was white bigotry that fueled the "hostile takeover" of the Negro Leagues. I am certain that many will charge that white fans would have boycotted inter-racial games, such an action would have eventually dissipated and really had little impact on ticket sales as African-American fans would have flocked to the games in droves to witness black baseball players prove their superiority once and for all. Although it may be relatively difficult for contemporary sports fans to understand, especially when one considers the popularity of football and basketball within Black America, there was an extended period when baseball was Black America's favorite pastime.
Unfortunately for Negro League owners, the unreasonable ransom white MLB owners demanded for the "integration" of black players into their league was the absence of black ownership. From the perspective of white owners, blacks were only partially tolerable as ballplayers, not owners.
Although this posting focused on the world of sports, it has larger implications that can be applied to any economic arena where African-Americans had an ownership stake. In many ways, it is impossible to evaluate the financial impact that "integration" has had on Black America for one simple reason, we have never experienced integration in any form or fashion. Instead of integration, we have experienced hostile takeovers that have cost our community dearly. To this very moment, the vast majority of African-Americans are unaware of the tremendous collateral damage that these hostile takeovers have had on every fiber and aspect of the black community.
Staff Writer; Dr. James Thomas Jones III
Official website; http://www.ManhoodRaceCulture.com
One may also connect with this brother via Twitter; DrJamestJones.