No More 'Boys Will Be Boys'.
(ThyBlackMan.com) Something is very different about what is happening with the women's movement this time.  It's not that the energy or enthusiasm around it is more broadly sustained and embraced.  It's something more fundamental, that has been missing in previous iterations of women's rights movements.  The recent remarks by Ruth Bader Ginsburg addressed this difference.  Previously, it has been accepted that "boys will be boys" and there is nothing we can do about it.  Well, that is no longer the case.
The widespread acceptance of that premise is the reason that Donald J. Trump is sitting in the White House. So many women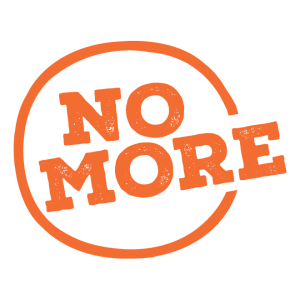 voted for him despite his vulgar and demeaning remarks about women because they thought, "Oh well, Boys will be boys" and let him off the hook. He was not held accountable for either his words or his actions.  This was something that women were used to putting up with, something we thought we didn't have  a choice in.  Now finally women are demanding that choice.
The choice not to be harassed, coerced, objectified and marginalized because we are female.  And the reason it is different with Me Too/Time's Up is because this movement has come with a universal recognition and admission of the problem.     This is unprecedented.  There is no one making excuses for the bad behavior this time.  We are seeing the news reports of men, yes powerful men, paying the price for their bad behavior. They are losing their jobs, facing criminal charges and lawsuits, wives are throwing them out, not standing by them, and this type of behavior is no longer being tolerated.  And it has been tolerated for centuries.
But this is only the first step for Me Too/Time's Up. This is the step where we air the grievances, identify offenders and demand justice. But this only addresses the past transgressions and it is important not to get stuck here.  The next step involves making sure it doesn't happen again.  And it is important how this is handled because look where we are at this point in time where Civil Rights are concerned.
The justice department is in the process of taking the teeth out of the statutes that were enacted to protect the civil rights of vulnerable communities, voting rights are under attack for certain segments of the population and partisan gerrymandering has negated the effectiveness of our democratic election system.  The next step does not involve only legislation, it involves legislators.
As long as "the boys" are primarily in charge of making rules (ie: writing the laws) the risk remains that they will find a work around, a way to preserve the status quo.  Every woman in this country could tell a story about how she was sexually harassed and there is nothing that can undo those experiences. What has to happen now, in that important next step, is that no one have a new story to tell.
The recent women's marches around the country have shown that women are ready to step out and now it is time for women to step up. Women must be the change they want to see in the world. "The boys" have been running things long enough.  Their time is up and our time has come!
Staff Writer; Vicki Lewin