Is It Time to Start Your Own Business? These 4 Signs Say Yes!
(ThyBlackMan.com) Starting a new business can be both a very stressful and exciting process. Oftentimes, people shy away from the idea of starting a business because of the uncertainty that exists around it. Without risk in life, however, you may deprive yourself of lots of rewards.
While it is a bit safer to work for someone else, you will relinquish control of your financial destiny to the company you work for. If you are tired of the nine to five grind, then it may be time for you to start a business. The following are some of the signs you may notice when it is time to strike out on your own.
Your Existing Job is No Longer Fulfilling
Do you feel like you are going through the motions each time you head to your job? Of course, every job has good days and bad days. If you start to notice the bad days you are having far outweigh the good, then it may be time to start your own business.
If a job is not fulfilling, it will rob you of your creativity and passion. Instead of working in an environment like this, you can take the bull by the horns and create your own company. While you may be a bit scared of taking this plunge, it will pay off in the long run.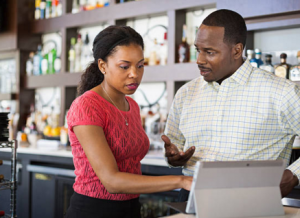 You Fully Understand the Risk of Owning a Business
Jumping into a new business without fully understanding the risks involved can create massive problems. Before making the transition from employee to business owner, you will need to do your homework. Finding out what type of legal and financial obligations come with a new business should be your top priority.
If you are looking for some advice regarding business legal issues, then contact the team at Oberheiden & McMurrey. These former federal prosecutors have unparalleled knowledge regarding business litigation. With their advice, you can avoid serious legal issues when starting and operating a new business.
Having a Passion Goes a Long Way
Coming up with a good idea for a new small business is no easy feat. When trying to come up with a business idea, you need to think about what you are passionate about. Once you have a list of passions, you can start to look at each of them objectively.
You want to pursue a passion that will fulfill you creatively, as well as provide you with a steady stream of income. After you do some market research and figure out there is a market for your idea, you will be ready to hit the ground running with a new business venture.
A Great Support System
Another key element to starting a successful business is having a support system. Very few entrepreneurs are able to start and run a new business alone. If you see that you have a great support system around you, then starting a business will not be so challenging.
Putting the right team in place is paramount when trying to make a new business venture successful. Taking your time during the hiring process can help you avoid making big mistakes.
Staff Writer; Craig Jacobs