4 Things You Should Know About Couponing.
(ThyBlackMan.com) Do you find yourself struggling to make ends meet each week? If so, you may need the many advantages that are offered by the use of coupons. There are many different types of coupons that can be used, however combining the various methods will help you find superior savings, which will ultimately help you get your budget under control. Finding the right information from professionals, like the ones at Couponbuffer, can be very helpful.
1. The Different Types of Coupons
There are several types of coupons that any consumer has access to. The basic versions include:
Traditional print coupons. These are the ones that you find, clip, and redeem out of your local newspaper, circular or other medium.
Online coupons. These are coupons that you can print from your computer. They are found on either the manufacturer's website or on mass coupon sites.
eCoupons. These are the latest versions of coupon savings that are available. These are redeemed through your smart device. They can be used with a bar code that the store will scan when you check out off of your mobile device, or by providing a given code.
Coupon apps. If you have a smart device, then you also have access to a wide array of coupon apps. This means that you can receive incentives and discounts directly from the apps that are downloaded on your phone.
No matter what you need to purchase, from groceries, to clothes and household goods, you are likely to find a coupon with one of these coupon methods. While couponing may take a bit of practice, the fact is that it is worth the effort and will become second nature once you do it for a while. Coupons and discount codes are definitely a currency all their own, and can help you manage your budget for all the purchases you plan to make.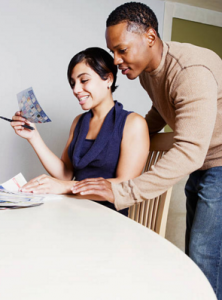 2. Finding the Right Coupon Code Supplier
Another very important thing that you will have to figure out is where you will be getting your coupons from. There are a number of online suppliers that will be able to help you find the right savings for your needs. By taking the time to find out what each of them has to offer, you will be able to get the right one chosen in no time. Looking at things like customer reviews is a great way to figure out which of the suppliers has the best reputation.
3. Staying Organized is a Must
If you are attempting to have success in the world of couponing, then taking the time to get organized is a must. Neglecting to organize the coupons you have will usually lead to a variety of problems in the long run. Often times, a disorganized couponer will miss out on a number of good deals. Instead of having to face these problems, you will need to find a way to put your coupons in order. Many coupon enthusiasts will use things like large binders to house their coupons. This helps them to keep things straight and take advantage of deals with ease.
4. Couponing Should be a Group Activity
One of the best ways to find out about great deals in your area is by meeting with other coupon enthusiasts. Typically, there will be a number of groups you can join in your area that pair you with likeminded individuals. Working as a time to land the best deals out there is wise and can help you save a lot of money. Rather than trying to go at this difficult process alone, you can get some help from more experienced coupon professionals in your area. The time and energy you invest in finding a coupon group in your area will be well worth it in the end.
There is a lot of work involved in saving money on the things you buy. Putting in time and effort is vital in achieving the overall level of savings that you are after.
Staff Writer; Ronald Day