The Ball family are NOT the current first family of basketball.
(ThyBlackMan.com) Few fathers in America have become as well known as LaVar Ball. The founder of the Big Baller Brand is known for making sports news headlines for numerous reasons involving bold proclamations about himself, his talented basketball sons, or his company. He has been the center of a media whirlwind because of his comments criticizing current Los Angeles Lakers head coach Luke Walton and whether LaVar Ball's son, Lakers guard Lonzo Ball, is the right coach for the Lakers. Plenty of coaches supported Walton while also making veiled insults about the way LaVar Ball has carried himself. Now equipped with a reality show, it is clear that LaVar Ball considers the Ball family as the current "first family" of basketball due to the handling of his sons' careers and how he projects them moving forward but the Ball family should be overshadowed by more promising basketball families.
There a number of brothers currently playing in the NBA such as the New Orleans Pelicans Jrue Holiday and Chicago Bulls Justin Holiday, San Antonio Spurs Pau Gasol and Memphis Grizzlies Marc Gasol, and the Chicago Bulls Jerian Grant and Jerami Grant of the Oklahoma City Thunder. There are even pairs of twins in the NBA like the Lopez brothers and the Morris twins. However, the top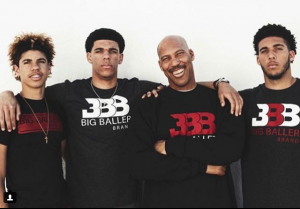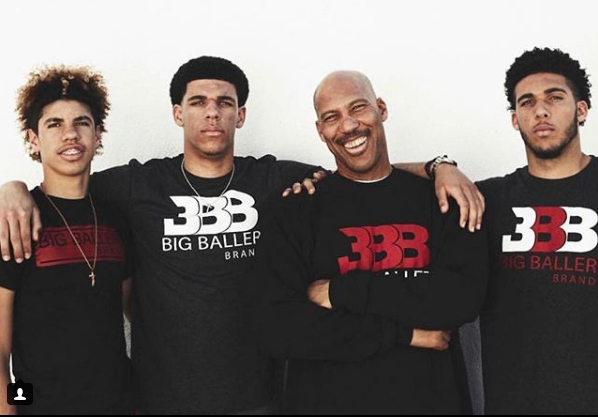 brother combination playing in the NBA are Golden State Warriors superstar Stephen Curry and his brother Dallas Mavericks guard Seth Curry.
Stephen Curry has become one of the most famous athletes in America while collecting a couple of NBA MVP awards and numerous records over the past few NBA seasons. He is one of the faces of the entire NBA. The younger brother to Stephen, Seth Curry, took a much different route in the NBA than his brother but his success in worth mentioning. Despite playing on successful Duke teams, Seth Curry went undrafted in 2013 and bounced from team to team early in his NBA career.
His persistence paid off when he earned a two year contract in 2016 from the Dallas Mavericks and he was expected to be a starting guard for the Mavericks this season but has been sidelined with a leg injury. Both Currys have shooting ability that has been attributed to their father, former longtime NBA veteran Dell Curry. Dell Curry has played a strong role with both of his NBA sons and currently is a NBA broadcaster for the Charlotte Hornets, which allows him to see his sons play in person.
There is an interesting basketball family in college basketball that is more impressive than the Ball family. The University of Missouri is the current home to the Porter family, who drew nationwide attention after high school superstar Michael Porter Jr. decided to play basketball at Missouri. One of Missouri's assistant coaches is his father, Michael Sr., and Porter Jr.'s younger brother Jontay is also on the men's basketball team at Missouri.
All three can watch more family members perform on the basketball court at Missouri as Bri and Cierra Porter, the sisters of Michael Jr. and Jontay, play for Missouri women's basketball team, coached by their aunt, Robin Pingeton. Those are four basketball playing siblings at the same college while their father also coaches at that college. LaVar Ball's sons are impressive but there are other parents like Michael Porter, Sr. and Dell Curry who have helped their children to athletic success in other ways with quieter methods.
Staff Writer; Mark Hines