7 Ways to Turn Your Small Business Into Big.
(ThyBlackMan.com) Turning your small business into a big business is easy. You don't need extraterrestrial intelligence to make a big, sustainable business. Those who run big companies are also human being with some unique skills and style. All you need to do is to focus on your own skills, polish them and have a growth mindset to make certain changes in your style to manage your business.
Here are 7 ways you can choose to turn your small business into a big brand. These strategies have been successfully used by many businesses and if you can plan, these solutions will surely work for you.
1. Become 'the king of small'
If you are aiming big, first prove that you are the king of your niche market. If you want to swim in a sea, learn how to conquer the pond first. The small market niche is small in every sense. The group of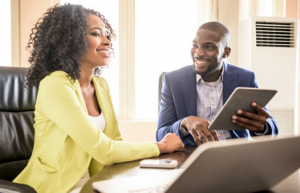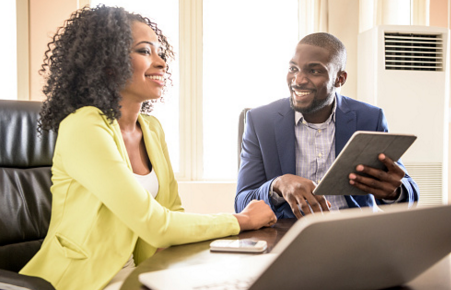 customers you get here is small and is not as diverse as the clientele of big corporations. There are needs and demands of customers in small markets which are still unfulfilled. Focus on those needs and win the niche market first.
2. Innovate
For how long will you survive with the same products and services? If you want to turn your business into a big brand, focus on what big players do. Most importantly, they innovate. They find new ways to sell products and in fact, they create new products to sell more.
See how Apple, Microsoft, and Google turned themselves into some of the world's biggest companies. Google didn't stick to search, Apple didn't stick to Mac, Microsoft doesn't just sell an operating system. Many big companies have diversified and you should also do the same. But always remember that they didn't ditch their primary products. They keep improving them and you should too.
3. Work on your business reach
If you want your business to reach a large number of people, you must expand. There are several ways to grow your business by making your services and products reach new customers. If your budget allows, you can promote your business overseas. You can also open your store or office branch in a new city. You can set up virtual offices in new locations, for example, a location-specific online store to enable delivery of your products and services in a new city.
4. Grow with existing customers
Business growth doesn't necessarily mean that you acquire new clients. If you can retain your existing customers and get more business opportunities from them, it is one of the most cost-effective ways for business growth. The customers you already have are easy targets for increasing your sales. You can ask them for referrals and if they provide you with some, make sure that you give back and open doors for new referral opportunities.
5. Set realistic goals
If you don't have goals, your small business will never grow. You need to set goals and a plan to reach them. Being a small business owner, you can't avoid the need of a realistic business plan. Recognize business opportunities and whenever you see them, take actions quickly. Your business should deliver a clear message to your customers. They must know the benefits of buying your products and services.
6. Acquire small businesses
Eventually, you will have to expand and you will have to become far better than your competitors. If you have reached that level, you can acquire a smaller company. This move will not only give your business a new location, but you will also get new products and staff members. You can either keep the business as a subsidiary or you can just rebrand the business and give it a new identity.
7. Embrace technology
It's not easy to manage everything from sales to inquiry emails and calls. If you can take help of technology, you can save a lot of time and money by automating the entire process. All you need to do is to make sure that your productivity is increasing and the amount of time and efforts you were putting has significantly reduced with the help of such resources. With more time and money, you can actually do what matters the most to grow.
Learning how to turn your small business into a big one is not just a goal worth working for, it's a necessity. When you are done setting up a small business and running it successfully, it's time to open wings a little more and aim to fly higher. By using the above-mentioned methods, you can surely increase your chances of growth.
Staff Writer; Corey Shaw
Have any Tech Tips? News? Hit up our Tech Guru at; CoreyS@ThyBlackMan.com