Outlast II: 6 Things Nintendo Switch Players Should Know Before Playing.
(ThyBlackMan.com) Red Barrels' Outlast II is not getting a DLC but the developer has some exciting news for the players. In 2018, the series is coming to the Nintendo Switch and the company also confirmed that it is working on a new project set in the Outlast Universe. For many years, the franchise has strengthened the horror element in its games and now when the two games are coming to Nintendo Switch, the future players must know a few things before playing the games.
1. Know how & where to hide
There are many ways to keep yourself away from being spotted. You can hide in the barrels, you can hide in bushes and you can, in fact, walk in front of enemies as long as you are moving in the bushes and maintaining a reasonable distance. Getting too close and touching the enemies is not at all advisable. You can crawl under beds, you can hide inside the wardrobes and lockers, and you can duck underwater. Your character has a great capacity to stay underwater so whenever you can, hiding underwater can help you stay safe.
2. Don't look behind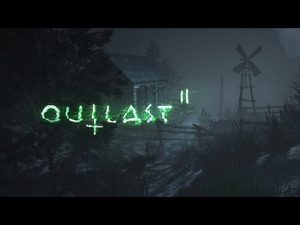 It is risky to look back when an enemy is chasing you. Many players do this as the camera movements during such intense scenes give the creepy feelings of watching horror movies. Pressing the button to look back means you will most likely run into a big problem. At the same time, there are many objects ahead when you run so in such cases, running is too risky.
3. Keep batteries and bandages ready
Collecting resources is a common and most important activity in almost every game, but when jumping into the Outlast II, it is better you keep hunting for batteries. Whenever you are in a room and not being chased by anyone, it's better you start looking for batteries. In the wardrobe and other places, you can easily find batteries and bandages. It's better to keep your stock of batteries and bandages ready as you may need them anytime. Especially when you're hiding from enemies.
4. Use the door locks
Whenever an enemy chases, players tend to just run away from them at any cost. It is, of course, the only option to survive but running for life doesn't necessarily mean that you should ignore the helpful resources. When you are being chased in Outlast II, you can actually find some doors which can be locked properly with the help of bolts. If you can put the bolts in place, you will not only get more time to think and plan your next move, it will effectively delay the arrival of your enemy and you can escape from the situation.
5. Use the resources
It's a no-brainer. The items you can interact with are the real gold in the game. They can help you in many ways and save your life. These items can be found flashing in the room, on the floor and other areas, and it's better you try to pick them up as soon as you get an opportunity. While searching for resources, make sure you keep changing your position or at least stay hidden as much as you can. The moment you are under the spotlight, your game is almost over. Some of the resources you pick will tell you what to do next, while for the others, you will have to check their type and use them.
6. Don't panic
Outlast II will leave you panicked in many situations. When it comes to keeping yourself alive among killers, the only way players find is running. But in Outlast II, some enemies won't hurt you unless you catch their attention. In the beginning, you will feel like running away from everyone and it's a good strategy to keep yourself safe, but there is actually no need to panic and run. Some enemies will not stop chasing you, but some enemies can be avoided easily by taking cover. You can just avoid them by taking cover near the objects and if you don't go too close to them, many of them won't even chase you.
Staff Writer; Corey Shaw
Have any Tech Tips? News? Hit up our Tech Guru at; CoreyS@ThyBlackMan.com